Removing old shrubs
emmalewinski
February 20, 2006
I just moved and have about a dozen very tired and half-dead boxwoods I need to remove from the front of my new house. I hate taking them out, but they are truly awful.
Does anyone have any advice on the best way to go about this? Some of them are quite large (see picture below), and I'm guessing it won't be possible to simply remove them with a shovel. I've considered chaining them to my truck and trying to yank them...is that a crazy idea? Would it be better to simply cut them down and hire someone to grind the stumps? I plan on replacing them with something else, so I'm concerned about leaving huge tangles of roots behind.
I'm in the habit of planting and adding, not removing, so I've never faced this problem. I would really appreciate any input.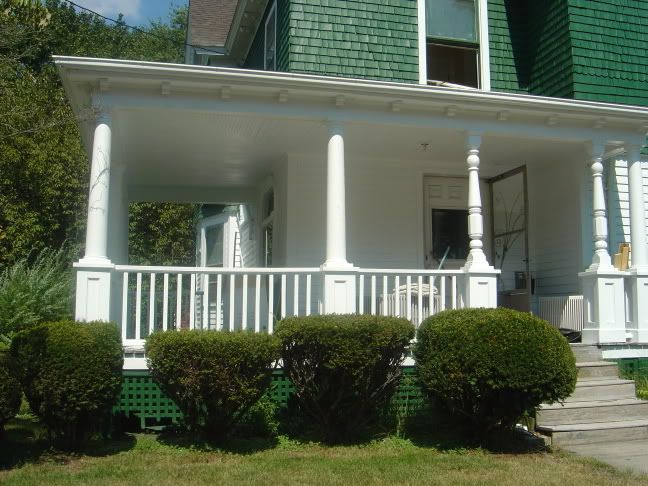 Thanks,
Adona