Lettuce Seedling Images
horseflysgarden
April 22, 2010
Germinated these about a week ago.
This is what's come up, and I've got some thinning to do.
They look really good, not leggy and are already popping their first true leaves.
Pretty exciting, planning on having some crunchy and soft salad in a couple months!!
Varieties are: Mesclun Spicy Mix, and Black Simpson.
Black Simpson under lights:
Another shot of Black Simpson: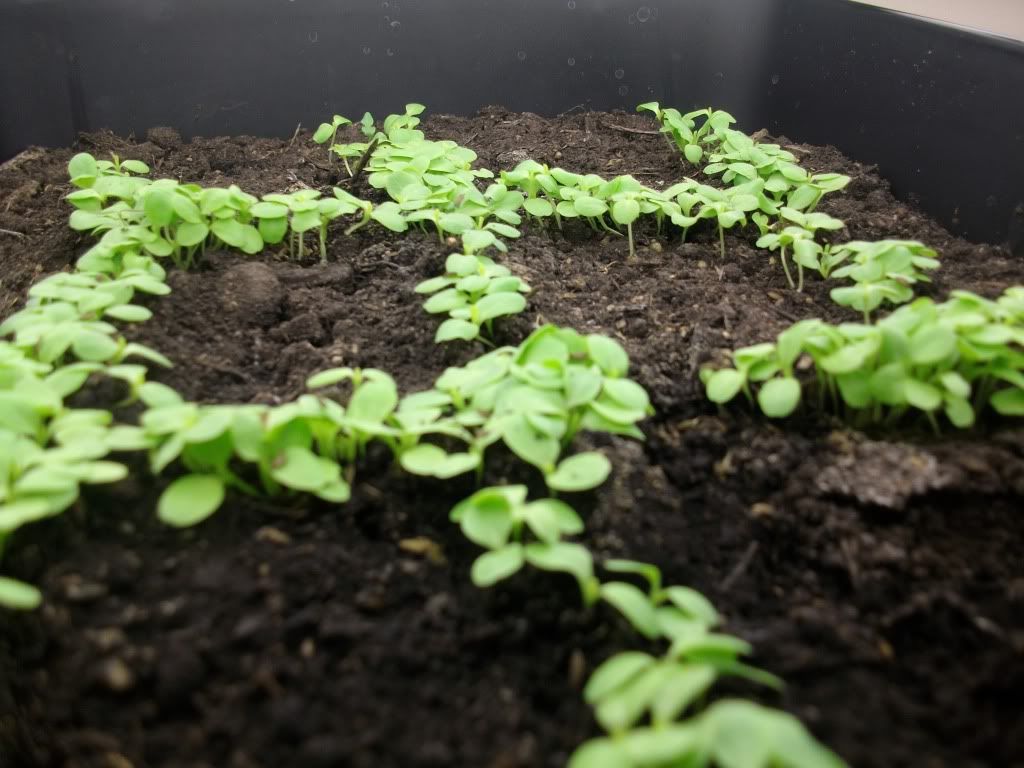 Mesclun Mix: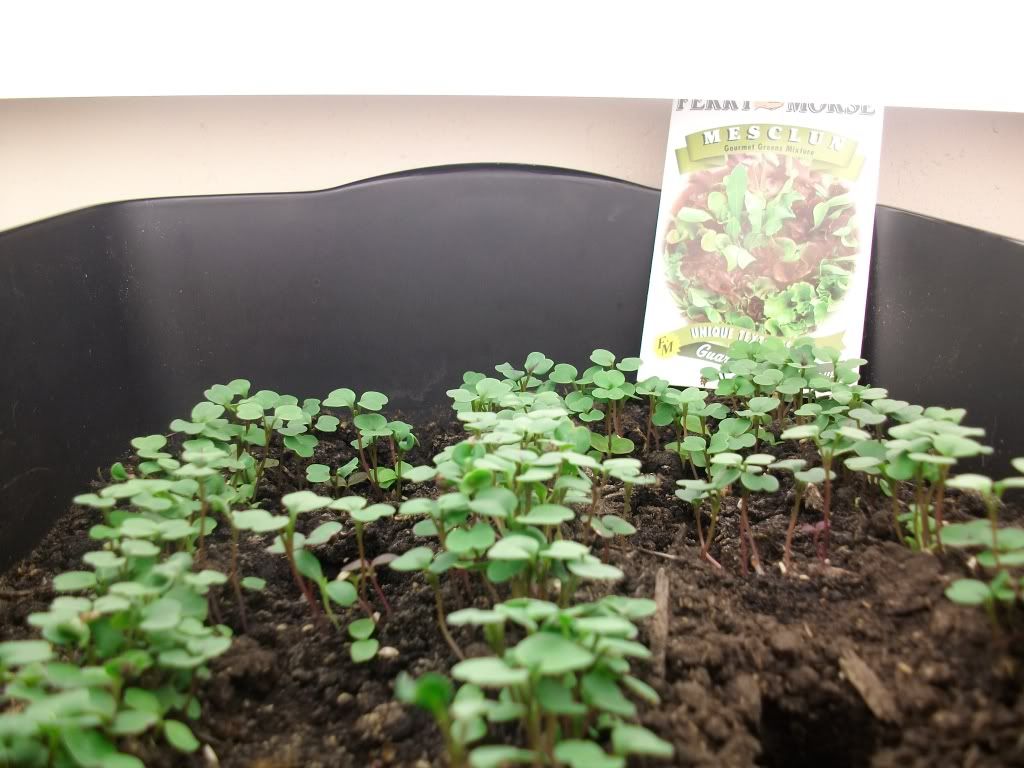 And another shot up the Mesclun Mix:
Enjoy, and post yours if you would like too!
~ HorseflysGarden