Verification for a newbie
New to teh forum - I'm here to learn from my mistakes and hopefully help someone else along the way. Without kidding myself, I'm competent in the garden but not what I'd consider educated. The majority of my gardening is done in the vegetable area from store bought seedlings.
This year I opted to try my hand at growing from seed.
My greenhouse: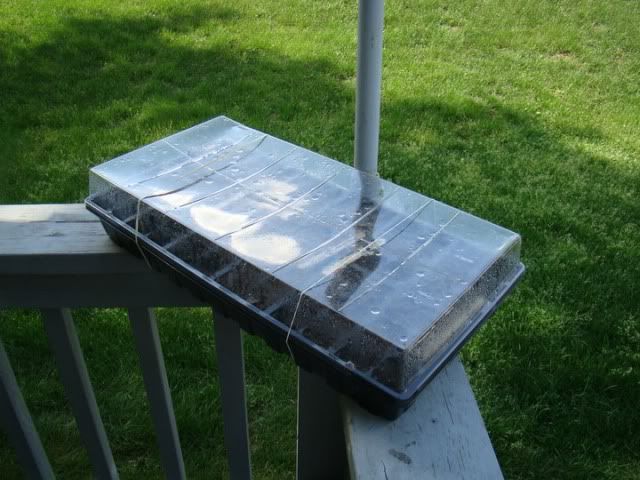 Spaghetti Squash, Sugar Baby Melon, and Tyee Spinach were sowed in potting soil and misted on a daily basis. After the first 9 days, things looked promising: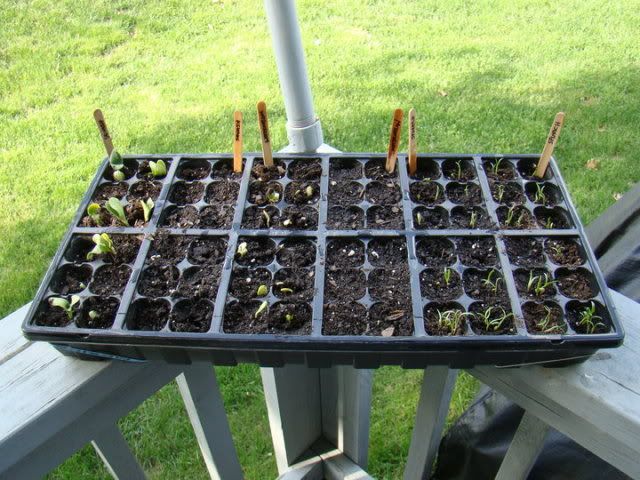 Then disaster struck! We had a cool snap after a week of 80+º temps, and I figured more sun would offset the cooler air temps. Wrong!
I ended up, what I believe, is scorching the spinach and melon seedlings to death.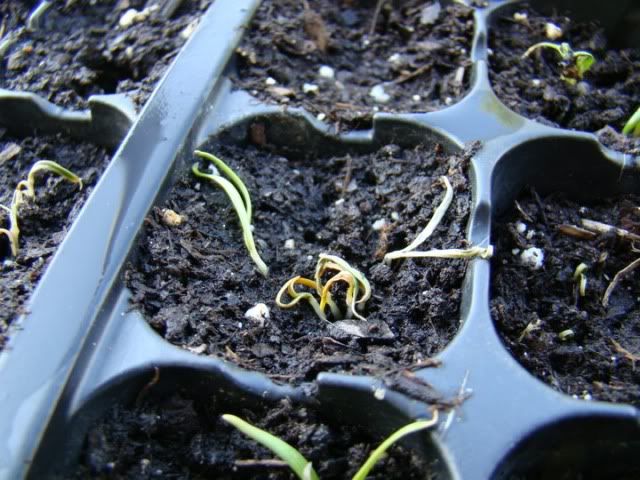 The soil temp was very warm to the touch, so I'm figuring it to be somewhere in the 90º's.
I'm also presuming the rows of squash and melon that haven't germinated (over 12 days now) are due to soil that is too wet. I've been misting the entire flat daily, but it appears that the condensation from being covered is falling into the rows that aren't showing signs of life.