My indoor vege garden
Hello, a couple weeks ago I posted how my collard seedlings are all dying; which turned out I might be over-watering and potted them in pots that are too large. I just wanted to follow up on how my new seedlings are doing, as well as showing some pictures of my indoor vegetable garden :-D
This is where most of my plants are sitting; on a bay window of my bedroom. My apartment is north-facing, and my bedroom window is wide enough to allow some morning and evening sun. I also have 4 metal halides on a 12 hour schedule to supplement the window light. With a fan and air-conditioning during summer, the room is stable at around 78-80F. However, the area that receives sunlight could be a little higher at 85F.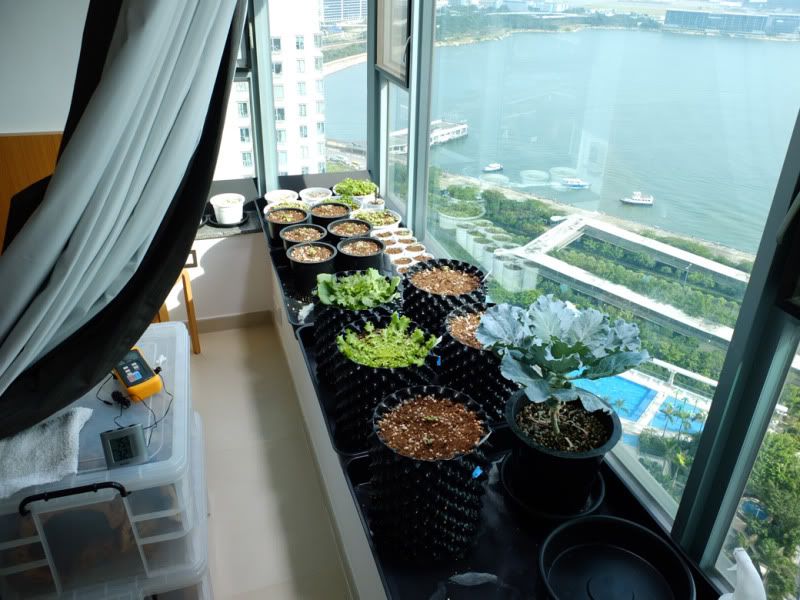 Since the previous batch of collards all died but one (but that one isn't growing); this time I started many seeds in various conditions and see which ones will work out. I planted twelve in 3" cups - 6 of which are top watered, and 6 are bottom watered with a wicking strip thing. I only water them when they look dry and feels lighter, which had been approximately every 4-5 days. So far, their progress is about the same.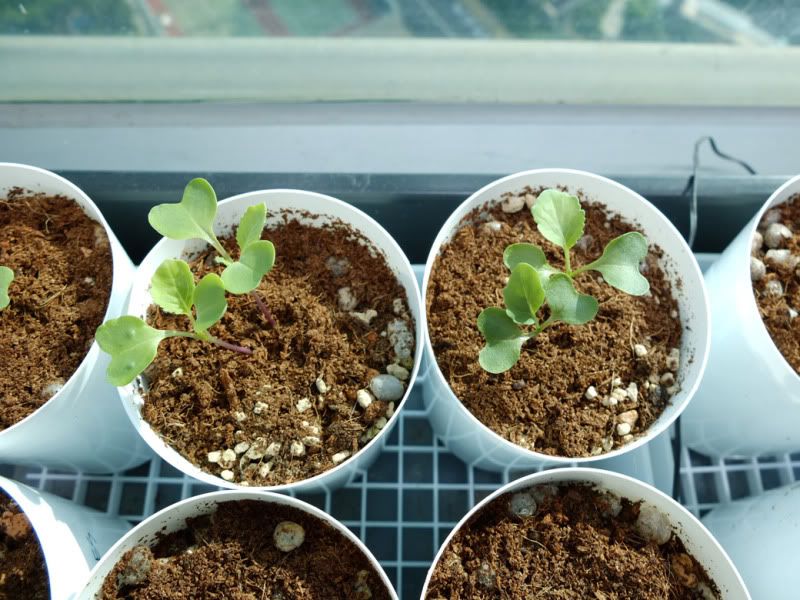 I also started some Tatsoi in 6" pots, looks OK so far, but the new leaves are not very green. I started feeding all the seedlings with 0.5ml/L of Foliage Pro after I see the first true leaf.
Some Bok Choi in a shallow container; this one is bottom watered and is doing fine. This is located on the hottest corner of the room with the most sunshine.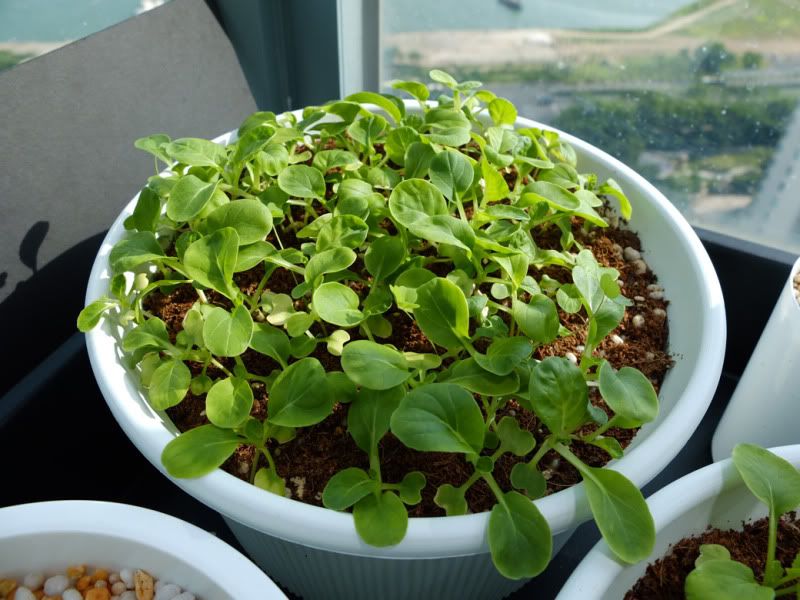 And then I have a shelf installed with two 35W T5HO in the living room. It is much warmer here, sometimes up to 93-94F. Most of these are dandelions; of course I had to start some collards here to see if they'll grow well at high temps.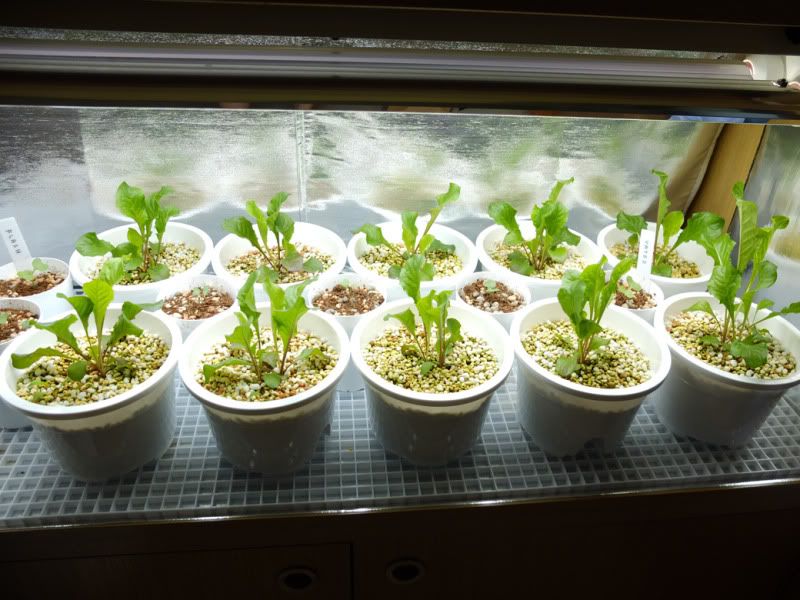 They seem to do OK so far.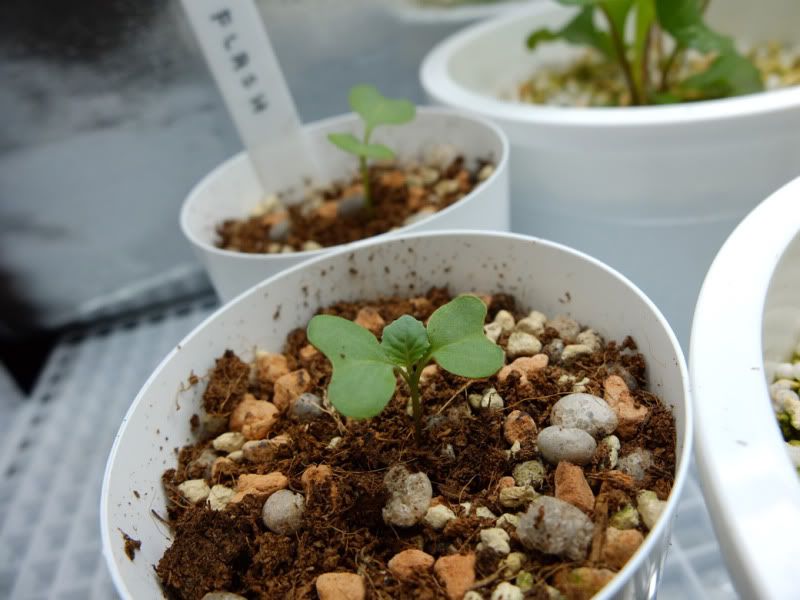 I also started another two in transparent jelly cups - these cups are shorter with a larger opening. I can see the roots already reached the bottom.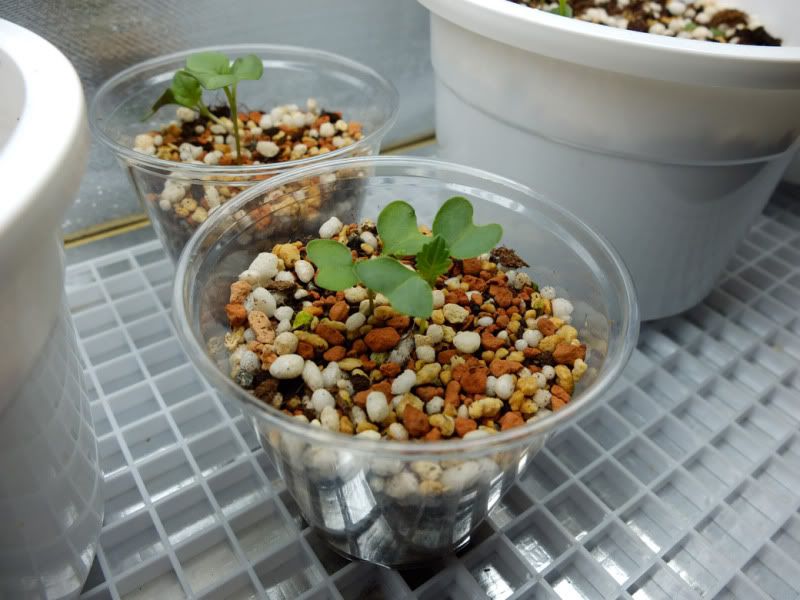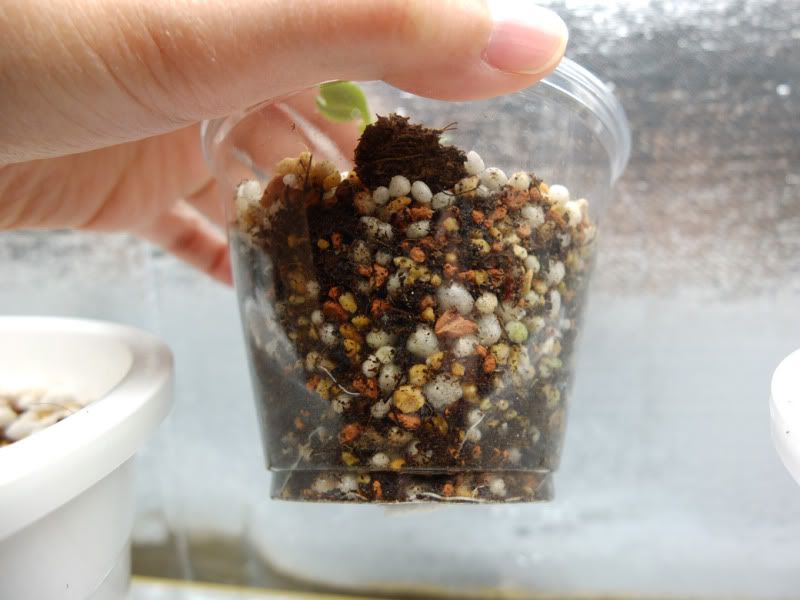 Shall I wait till there are more roots before transplanting them into a larger container? Is it more beneficial to up size gradually, as in 3" to 6" to 10" or will they be fine to go from 3" directly to 10"? Thanks for looking.
Bonnie