Zenith Zoysia(Seeded Time Lapse) 2009.
tilled lawn june 2 - june 21 2009. Cleaning out rock, weeds, everything. I added Sulfur because my soil test said PH was around 8. I did not add anything else to soil, just till it about 6 inches deep horizontal and vertically a few times. I planted zenith zoysia the 21st of June(First Day of Summer and Fathers day. Here is my time lapse. I live in Texas. I'm doing this because I have search the internet for this can of information and have not found it.
June 21 -
I received the seeds June 20. The seeds where planted June 21,2009. That day just happened to be FatherÂs day and the first day of the summer.)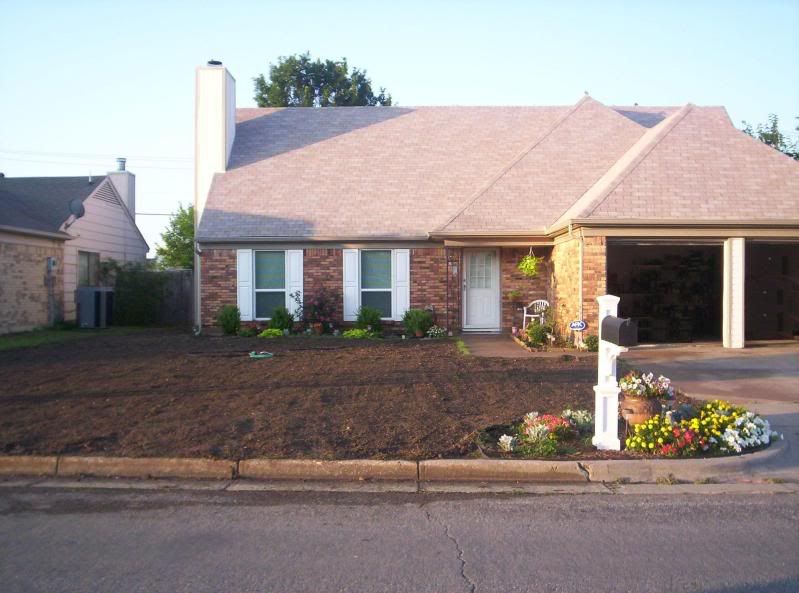 July 2 -
11 days (Small areas are showing signs of Zoysia sprouts. Sprouts are Right on schedule. IÂm watering 10 minutes at 6am, 10am, 1pm, 3pm, 5pm, and 7pm. I was not trying to over water the grass seed.)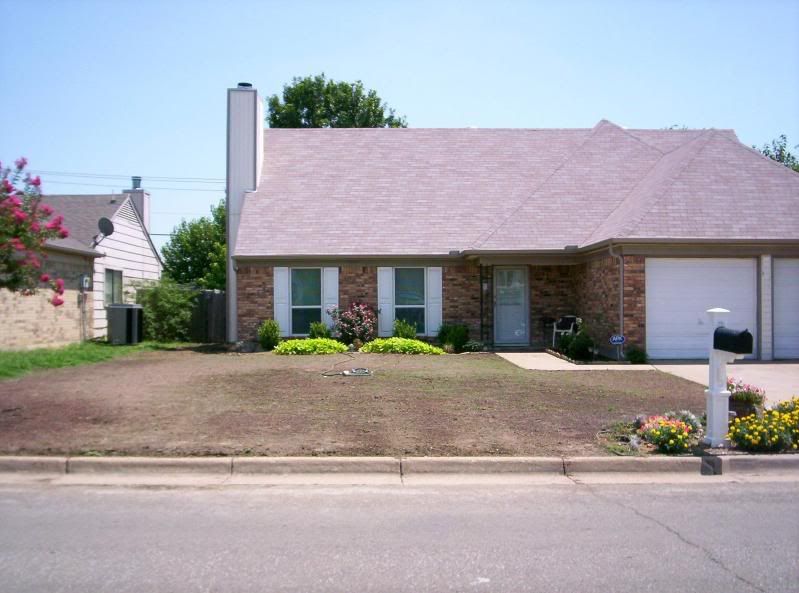 July 9-
18 days after planting seeds. (Right side is showing signs of growing while left side is slow. The left side seems to dry out faster. I also raked in new seeds in bare spots close to the sprinkler and by the tree.)
July 16 -
25 days after planting. (More growth is showing on the left side. I turned the sprinkler to face that area and started watering 20 minutes at 6am, 10am, 2pm, 6pm and 8pm. Keep in mind; all of July has been about 102 or higher on average for the month. By the way, every evening I go out and get rid of weeds that are trying to sprout.)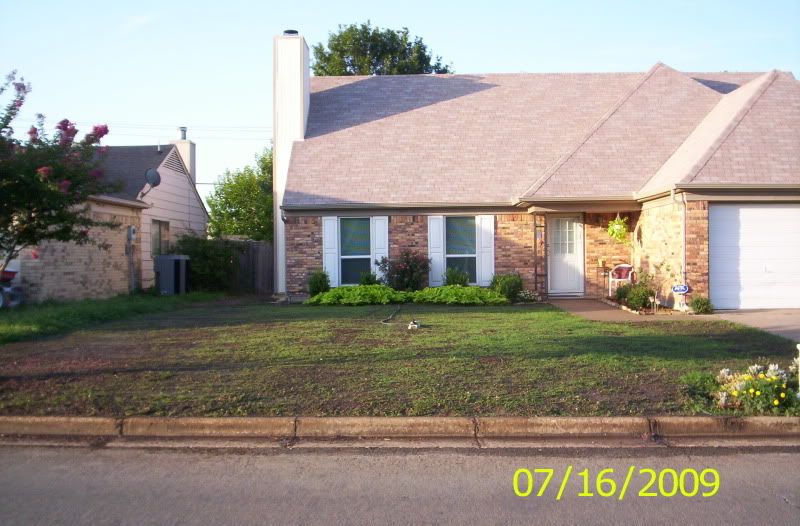 July 23-
32 days after seeding. (We finally got about an inch of rain between Monday and Tuesday 20th and 21st and for the last 6 days the temperature has been below 95 degrees.
Feels like Fall in Summer- Not Really!)
July 24 grass growing in yard (hopefully it's Zenith zoysia)