New here, need ideas for a pond renovation
ianmkane
September 16, 2013
I've been reading these forums for a little while, have gotten some good ideas. Now it's time for me to jump in and get some more.
Wife & I bought a house this spring that has a preformed hard shell pond, something like the one below from Lowes' website
It's developed a leak on one of the raised shelf areas where we laid some river stones. It probably wasn't well supported on the end. I've seen another thread here where someone suggest relining the entire thing with a sheet of EPDM, which I'm considering.
I'm looking for opinions on whether this would be a good time to cut a hole in the side to add skimmer inlet for an external pump/filter setup. Is it worth doing, or am I just asking for more trouble and work down the line?
Thanks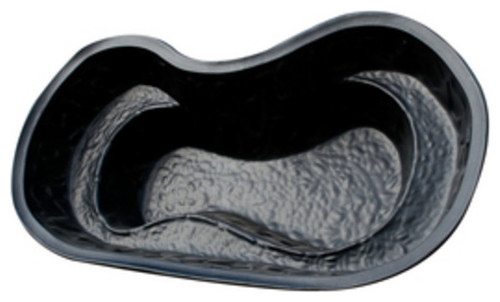 This post was edited by ianmkane on Mon, Sep 16, 13 at 10:44