Green Algae
MamaWang2013
September 26, 2013
Hi,
My husband built me a beautiful pond about 2 months ago.
It's a 120 gallon garden pond and we have 3 Red ear sliders, 2 koi and some feeder fish in there now.
My question is.......the pond has been established for about 2 months now... The pond water looks very clear, I can see the bottom of the pond
But the bottom of the pond is pretty much covered with green algae, not the long string ones, more like a carpet look, is this normal?
Thanks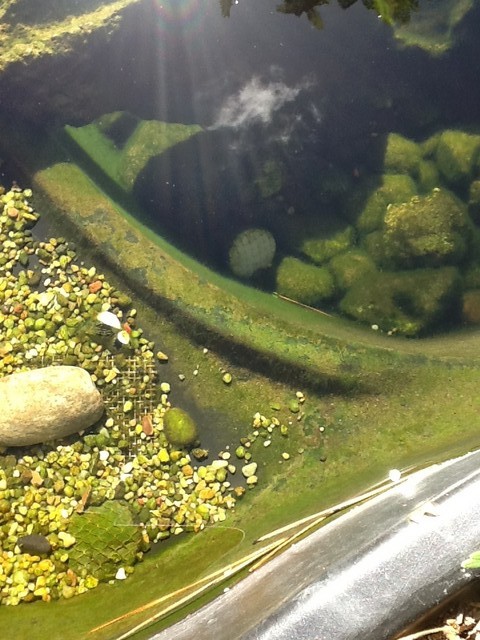 This post was edited by MamaWang2013 on Thu, Sep 26, 13 at 13:48