No wonder....
christinmk z5b eastern WA
January 10, 2014
...certain plants can't take the winter wet here. Can't blame them really. Heck, I'd probably just give up and drown in that icy quagmire, LOL. ;-P
Pics of my garden from today...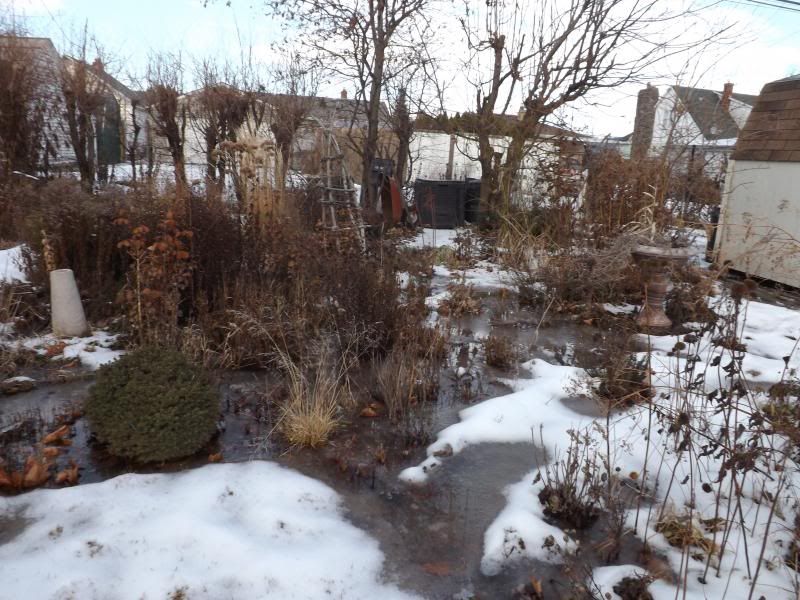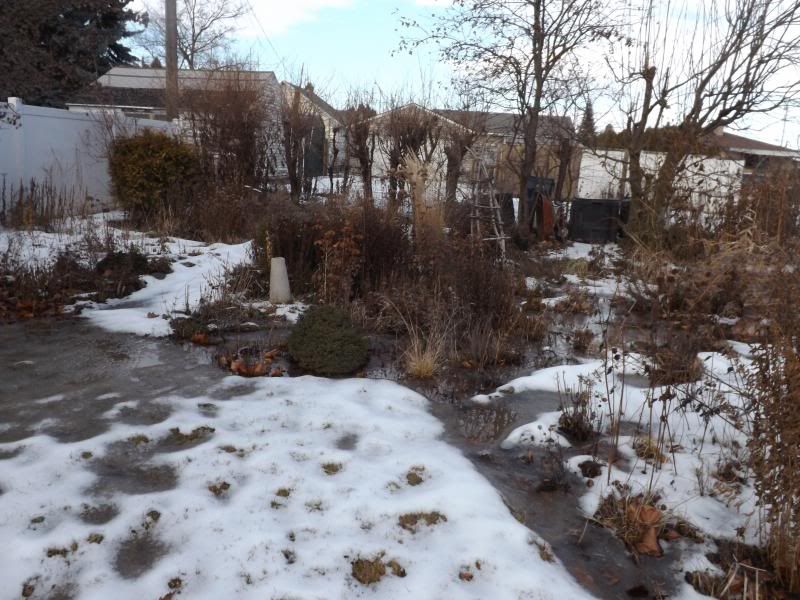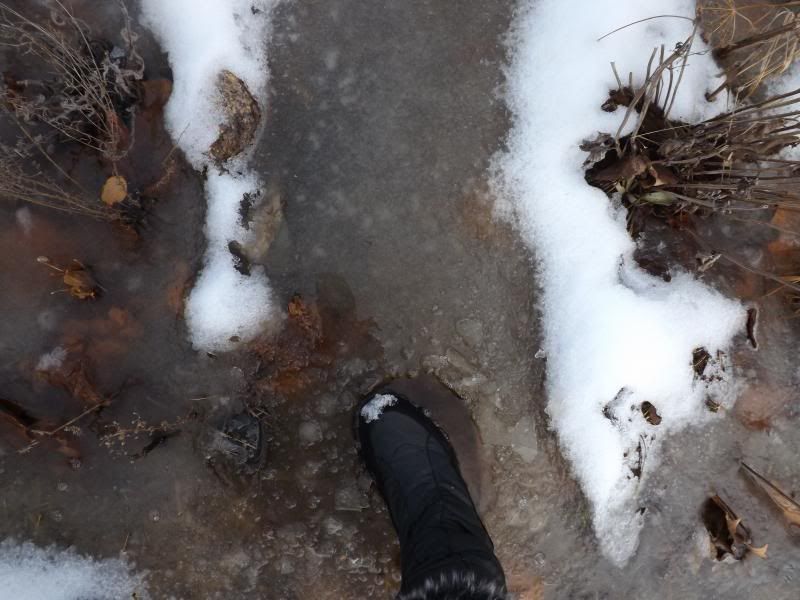 This seems to happen on a yearly basis. It's that time when the ground is still frozen solid but the snow on top starts to melt (or it's warm enough for the snow to turn to rain). This is going on almost everywhere around town too. Only yards that are sloped are immune!
This is one explanation why so many drought-loving plants have problems here. With good reason! Then if they make it past winter wet they have the spring rains to contend with. Lol.
I can't complain about the winter too much though, especially with so many in other parts of the country having such a hellish winter.
So what is the #1 most challenging thing about the ("normal") winters in your region? Do you have to deal with wet conditions too? Have to fight a lot of crushing snow? Bitterly cold temps? Flooding? An amount of ice only Michelle Kwan could delight in? Continual cycles od thaws/freezes? How does it usually affect your garden the following year?
CMK