How to start a flowerbed (from seed) with wood chips??
ItsJorgen
December 26, 2013
I want to make a wildlife flower bed from seed, with a layer of woodchips in the southern Bahamas.
The things is that I don't know how deep/high the level chips should be and where to start.
Do I first dig 2-10?? inch deep, seed .... wait untill germination, and fill the area up with chips?
Or do I seed, cover it up with chips, and flowers find their own way?
This is what I want to seed: (or see link below)
http://www.hancockseed.com/seed-mixtures-240/wildflower-seed-mixtures-118/gulf-coast-caribbean-wildflower-seed-mix-2-lbs-180.html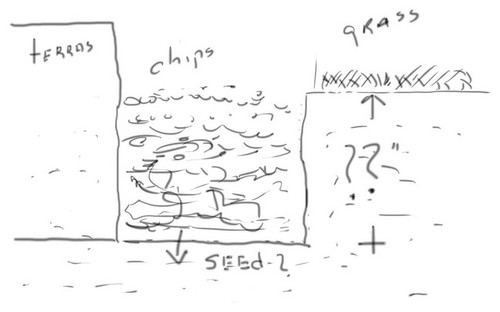 Here is a link that might be useful: product