Pest on Holly has fine web ...
Hi,
We have a lovely holly. Recently, we noticed a fine cobweb across the front. Inside are black specs that look like eggs and then little caterpillars or worms. The holly turns brown wherever the cobweb is, and it looks like it's spreading.
I tried to get a photo, but all that shows is the brown/dying leaves and faint haze. You can't see the tiny eggs or little worms. I will post that though if you think it will help.
Does anyone know what it could be or how to get rid of it?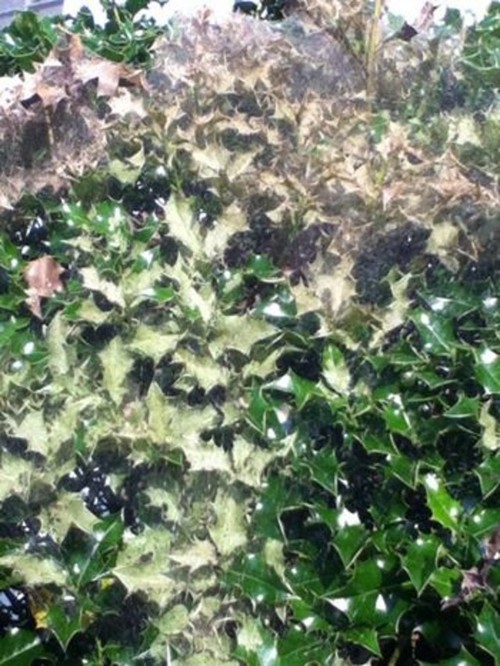 This post was edited by Hollee32 on Mon, Jun 16, 14 at 19:26