pennywort war
koijoyii
(NE Ohio)
October 17, 2010
Now I know what not to plant in my floating planters. It looked beautiful when I left for vacation last month. We were gone for ten days and I came back to this.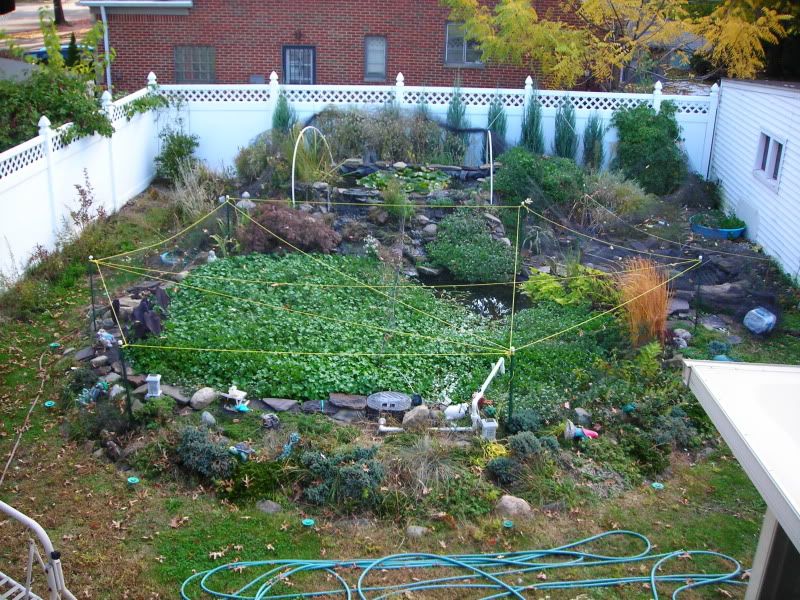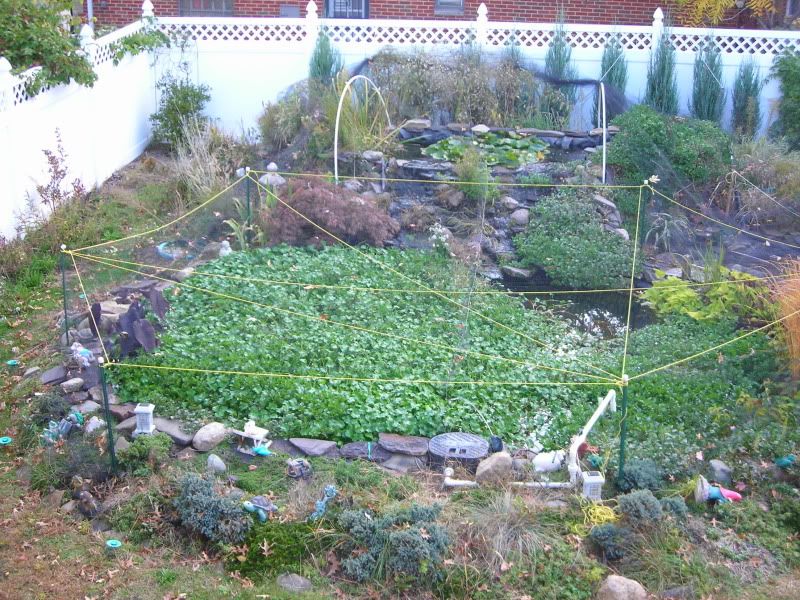 It sure looked pretty and my water was crystal clear. In preparation for winter I started pulling it out and it was like pulling taffy. All of my floating planters were woven together by the pennywort roots. When I tried to pull them apart the roots destroyed the furnace filter floating planters. This stuff had grown between the rocks on the edge of the pond. I had to lift the rocks and pull back the folded over liner to get to the roots. I hope I got all the roots. Is pennywort an annual, is it hardy? If it's hardy I may be in big trouble next year.
Here is what it looks like after I cleaned it out. I swear I pulled 100 lbs. or more of the stuff out. I filled four huge garbage cans. The green on the right side of the pond is watercress. It is much more compatible in the pond. I will get to that next week.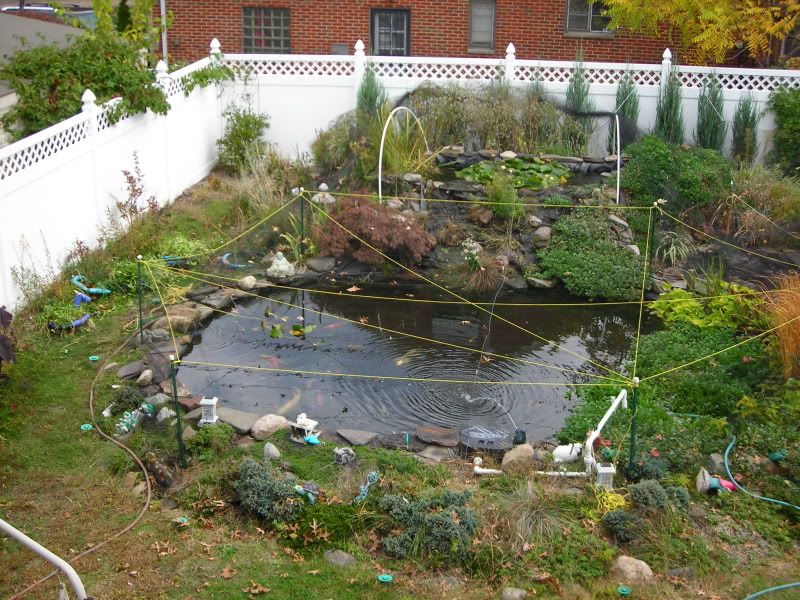 Jenny