Would defoliating the lower half of a Harry Lauder hurt it
cadillactaste
July 7, 2014
I know some who defoliate their bonsai...I was curious...if I could defoliate the lower part of my Harry Lauder to allow the movement within that is hidden to shine? No...it's not a bonsai...but a landscape shrub.
I was pretty impressed by it's roots...which though the shrub was smaller than I had originally wanted. Decided one can't pass up roots that look as this ones did. Gnarly as the shrub itself! The larger ones I had seen at other landscape nurseries...sadly the graft was noticeable...and it was almost like a single trunk coming from the ground. With a very swollen graft area.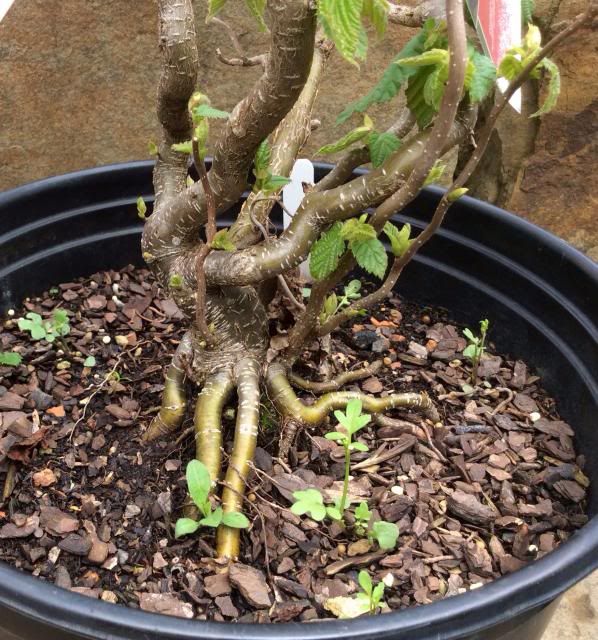 As you can see...not very big.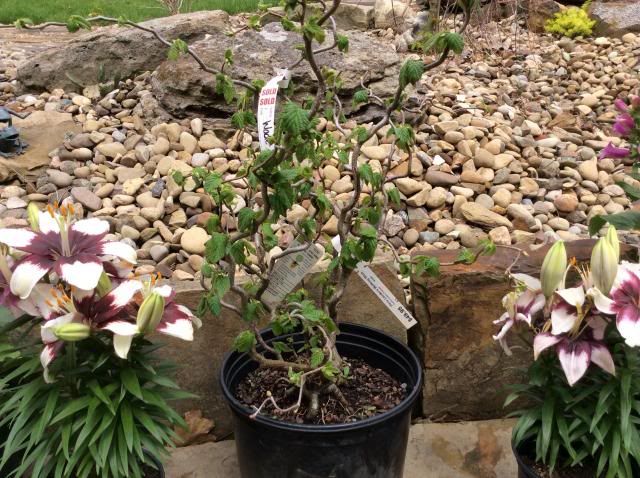 But currently has put out some new growth and is covered in foliage.
This post was edited by cadillactaste on Mon, Jul 7, 14 at 21:14