Help with Forest Floor Finds Please!
countrycottageklutz
October 15, 2013
During a far too long, far too strenuous wander throught the fall colours of Muskoka, Ontario (Canada) I came across these two plants that I'd love to know the names of please!
Some details:
1) Although growing together, I don't think they are the same plant.
2) Growing in a predominantly hemlock/hardwood part of the forest, even though the forest floor is covered with windblown maple/oak leaves. Damp/soggy even boggy ground conditions, although the "norfolk piney" clumps were slightly bigger/sturdier further from the wet foot areas.
3) The more "norfolk pine" of the two was 10cm/4" tall, soft, no scent that I could discern when rubbed/brushed, and the branches seemed to almost whorl around the main stem/trunk. Grew in bunches/clumps.
4) The straight spikey, brilliant green plant grew in the same area as the first, intermingled even, but the growth pattern was different. It grew in straight lines, across the forest floor, rhizome style as opposed to seeds, cuttings or ? The only smell I could discern was.....green LOL.
I apologize for the giant pictures! Trying to get as much detail in here, so I am not wasting your time.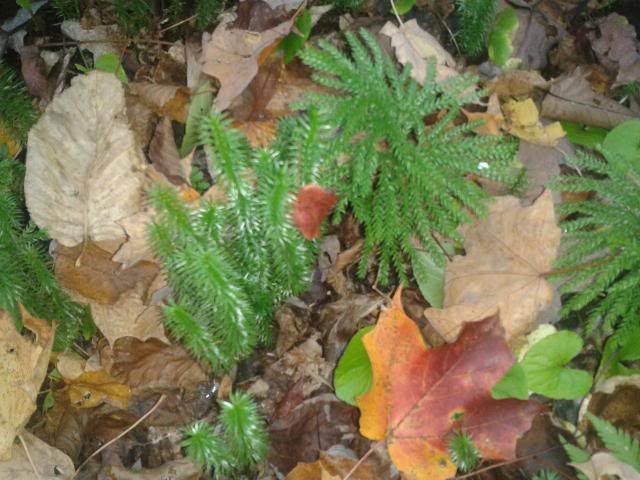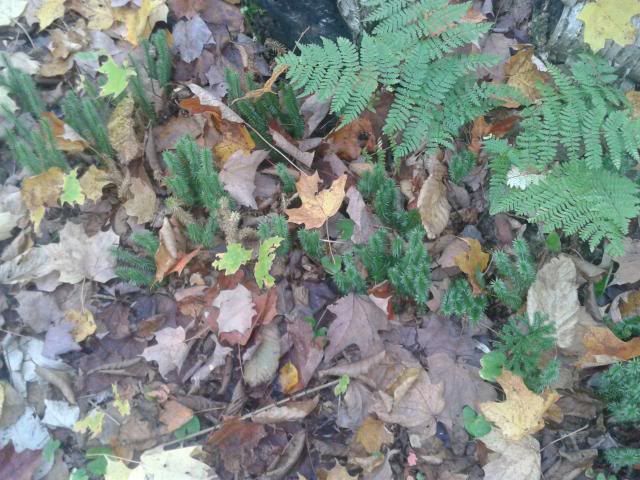 Last question: in the first picture, are the small heart shaped leaves a wild violet or? Have a great day, and thanks for reading!