Long-time lurker new to roses - help me choose!
snidergarden
March 14, 2014
Hello there! I have been lurking on the forums for at least a year (since I bought my first home), and am in the process of totally redoing the yards (abandoned for years = gorgeous old magnolia and an "underplanting" of weeds, lol)
There is a brick fireplace in the northwest corner of our property that we have installed a flagstone patio in front of. We have also built a fence that comes up to the fireplace (leaving about a 5 - 6' gap on either side) - I have attached a picture of everything in progress to give an idea of the setup. My husband and I would like to install a trellis of some sort in the gaps to connect the fireplace to the fence visually, and grow some climbing roses on the trellis to add beauty and privacy.
So, here's what I am looking for (not a tall order at all, I know ;):
-climbing rose
-will do okay on north exposure (gets many hours of sun, but not a ton of strength of light - somewhere between partial shade and full sun I guess)
-will be happy in zone 7b (Baltimore, MD)
-aaaand...here's the kicker (courtesy of the husband) - red or white (though I think I could get away with veeerry pale pink, like MAC) - no pinks, no yellows, and no oranges
The red/white think rules out Zephirine Drouhin or New Dawn, as well as Renae and Mermaid, all of which I was considering (thanks honey)...here are some I thought might work, but I am really hoping for some suggestions from the experts here on the board.
-Mme Alfred Carriere (I am leaning towards this one)
-White Dawn
-White Cap
-Iceberg (though I understand it is minimally scented ;( )
-Don Juan
-Crimson Sky\
Sorry for the super long post, and thanks in advance!!
Sarah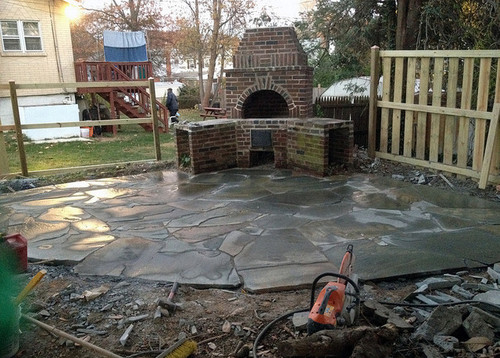 This post was edited by snidergarden on Fri, Mar 14, 14 at 22:16