horse poop!!!
scotty66
(8 Hutto TX)
February 12, 2013
Picked up a truck load of horse poop last week off of craigslist. Load all you want for free or for $10 the guy used his tractor. I opted for the tractor (still a great deal). The poop was about a month old from what i was told.
The day before, I had bought 2 - 55 gallon barrels ($15 each). I plan on rolling the barrels (mixing compost) every other day and turning the large pile once a week.
My question is, how long will it take for the manure to break down (I am in central TX and the weather has been high around 70 low around 40)? I'm hoping that it will be useable compost by april...
The pile... I'll call it Gomer (lol)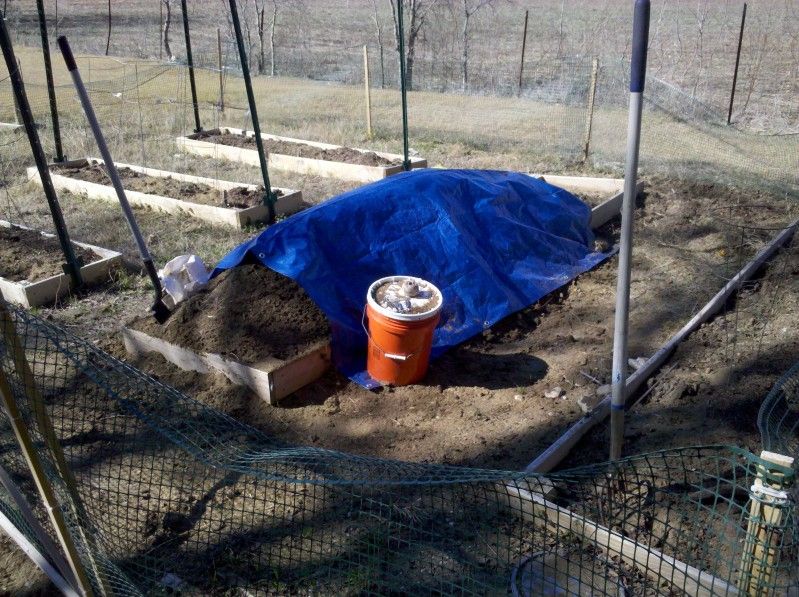 The two barrels... my exercise equipment (rolling them up a hill then let them roll back down the hill)