at last some blooms...
christinmk z5b eastern WA
April 14, 2014
Things have been so busy at work...I didn't even pay attention to the progress of my spring bloomers until everything "popped"!
I get two days off (in a row!!), so am planning to get out there and do some serious weeding. I say plan on it, but you know how easily plans go awry ;-) Must also remember to find a place to plant my new Perovskia 'Peek-a-Blue'.
Last week I did pull out a big juniper and some scraggly Hyssop (H. officinalis). It was a good decision- make room for something more interesting....
...like a Ginkgo 'Mariken'! Bought one at work and a little Thuja 'Whipcord' followed along ;-)
Hellebores also busted out. Blue Lady, Golden Lotus, and Peppermint Ice. I thought the GL would be prettier and I wouldn't enjoy the PI so much (not a pink fan in general), but it turned out to be the opposite on both! Lol.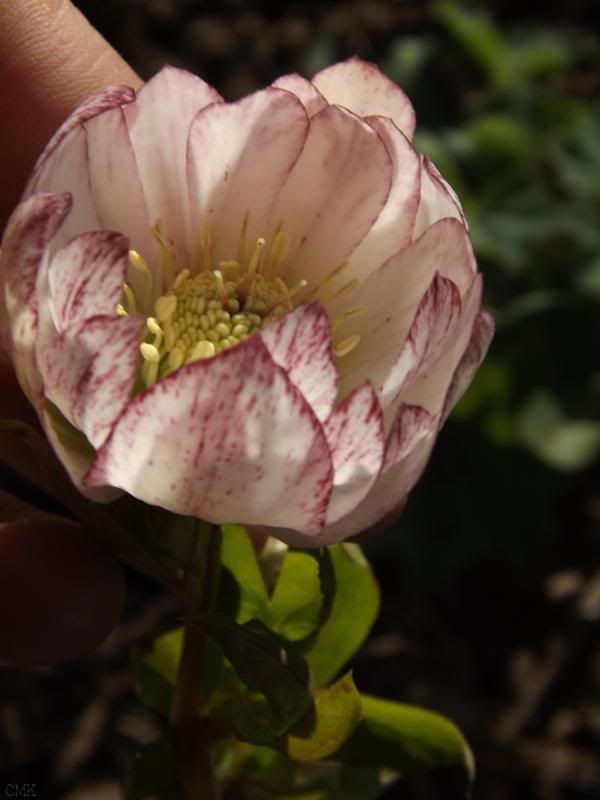 This could be the ugliest, dingiest pink I have ever seen. Ithought the shade of pink of these P. 'Pearl Bells' would be clearer. ;-P At least the stamens and harry legs (or stems, lol) are interesting to photograph.
A couple primroses- drumstick and one from a GW trade.
After many years my Hepatica has finally produced more than three flowers!
Scilla siberica, the powdery blue bi-color of Muscari latifolius, and the glorious Chionodoxa with Carex buchananii.
A most despised plant that I adore ;-)
The fabulous Epimedium warleyense, with Anemone blanda and Brunnera 'Hadspen Cream' in the background
Daffodil in the fiery flames of spirea
Not flowers, but quite lively foliage of Euphorbia polychroma/epithymoides 'First Blush'
A few of my blooms ;-) Any of your own to share?
CMK
This post was edited by christinmk on Mon, Apr 14, 14 at 22:56