Narrow Shrub Space
texashugs
November 15, 2013
I'm looking for a foundation shrub that I could put between a house and walkway. The bed is long but very narrow. 18" I saw another thread with someone who had the same situation and nandina was recommended. Someone else recommended dwarf yaupon holly. I was wondering if I had any other options as I love purple shrubs!
As of now I'm focusing on the left of the house with the walkway. The right has no walkway and planting suggestions for that area are much appreciated as well.
My house faces west, I'm in Dallas/DFW so summer is HOT, would like something with minimal maintenance.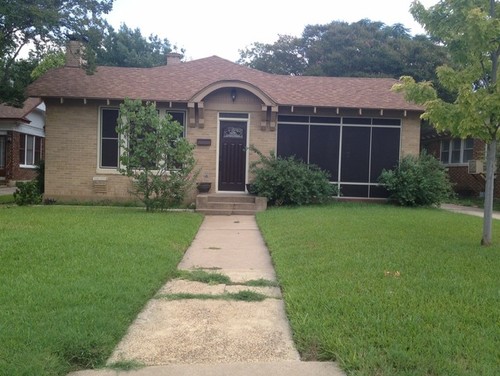 This post was edited by texashugs on Mon, Nov 18, 13 at 11:58