'Lu Shan Snow'
This selection of Camellia oleifera has got to be my favorite fall-blooming camellia. This one was raised from a cutting from the original at the Nat'l Arboretum which now measures over 24' in height. The flowers have a musky smell which I like. If you live in an area where C. japonica buds freeze in the winter or blight in the spring, think about a fall-blooming camellia.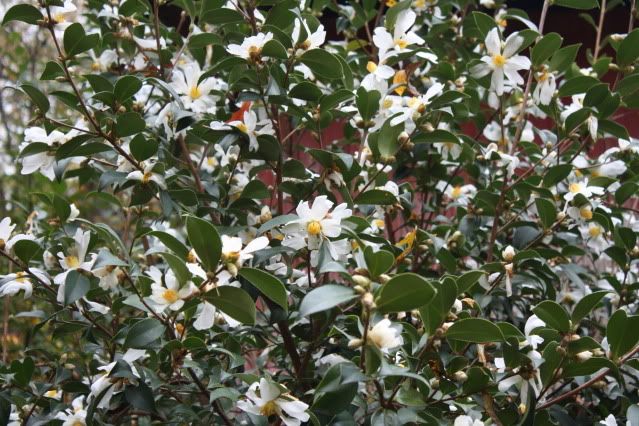 Here Common Witch-Hazel is in full bloom. The entire plant is a mass of yellow which presents a photographer's challenge for me. Easier to take a shot of one branch. Flowers have a sweet smell.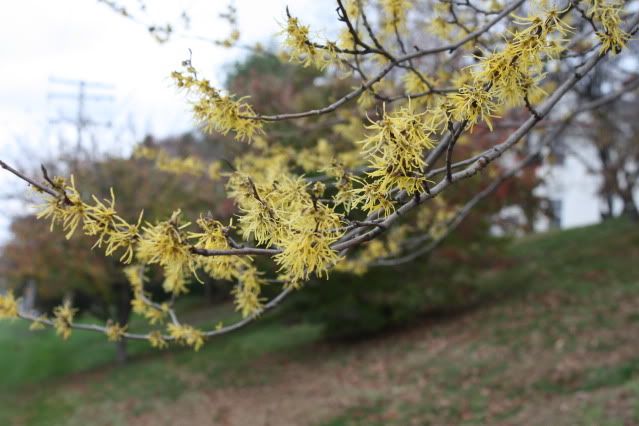 These pics were taken today. How about you, do you have any shrubs blooming now?