White variegated leaves on own root rose...RMV??
I've never seen this on my own root Outta the Blue shrub rose before, and it's only on these few leaves so far. I've never seen RMV look quite like this either (can RMV be that white and do own root roses even get RMV?):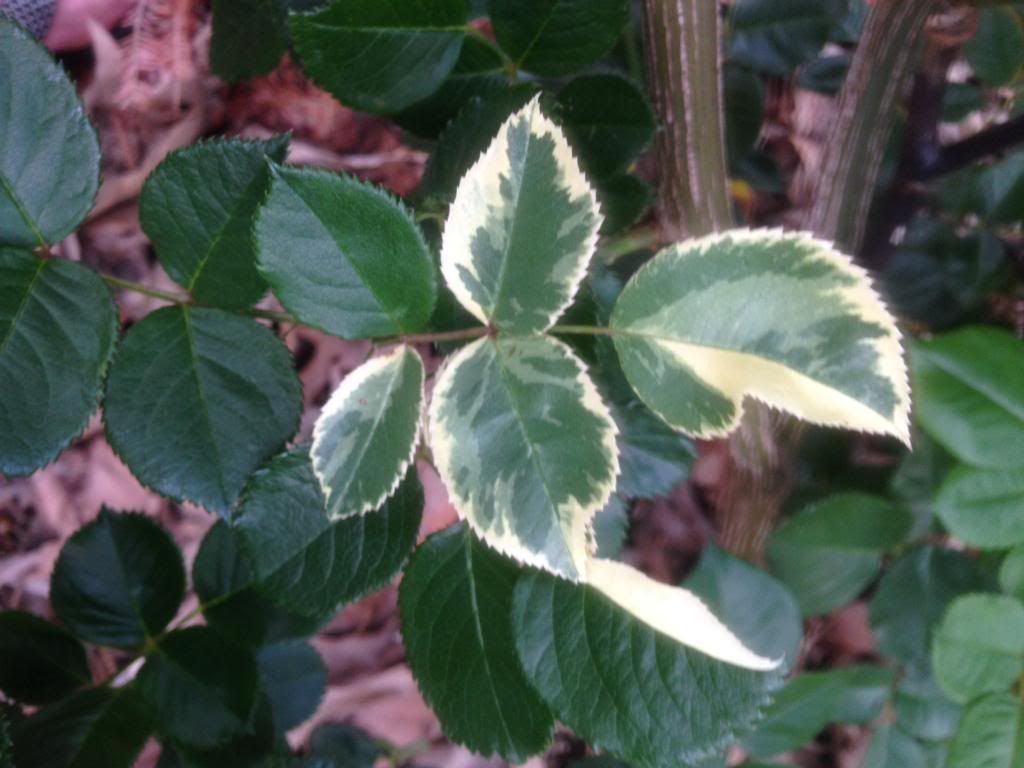 My moderns came through our polar vortexes with hardly any dieback, but then two more cold snaps came after they were pruned and putting on new growth. New growth was damaged and canker ran rampant through my beds causing a lot of cane loss. Most, including Outta the Blue, have finally kicked the canker and are looking pretty good now. Could that stress have caused these leaves to variegate? Or is it RMV? Or something else? Bush looks healthy overall, so I'm not going to worry unless you guys think it's something relevant.