Spring planting help, is EAB near you?
toronado3800 Zone 6 StLouis
(6)
January 30, 2014
This is the newest map I have seen.
I love Fraxinus family ash trees and am even applying preventative treatment to two of mine, but I sure am not planting any more.
Just looking to make some folks aware of the lifetime of "maybe it will work" treatment they are signing themselves up for if they plant an ash anywhere near an infection zone. It amazes me that nurseries still sell these.
Stay warm.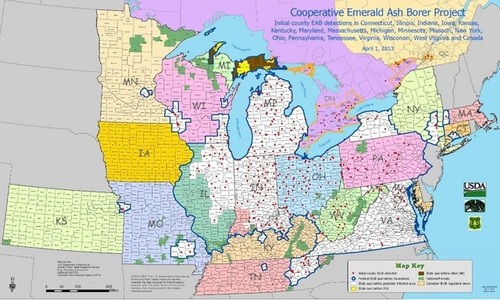 Here is a link that might be useful: http://extension.missouri.edu/emeraldashborer/kansascity.aspx