ideas needed for front of house
Not sure whether to post to landscape design, perennials or annuals as I think they all apply. Sorry for repeat posts.
I'm looking for ideas on what to plant in the front of my house. Here are some pics with descriptions on what I think I need generally.
Here is a pic of the entire front.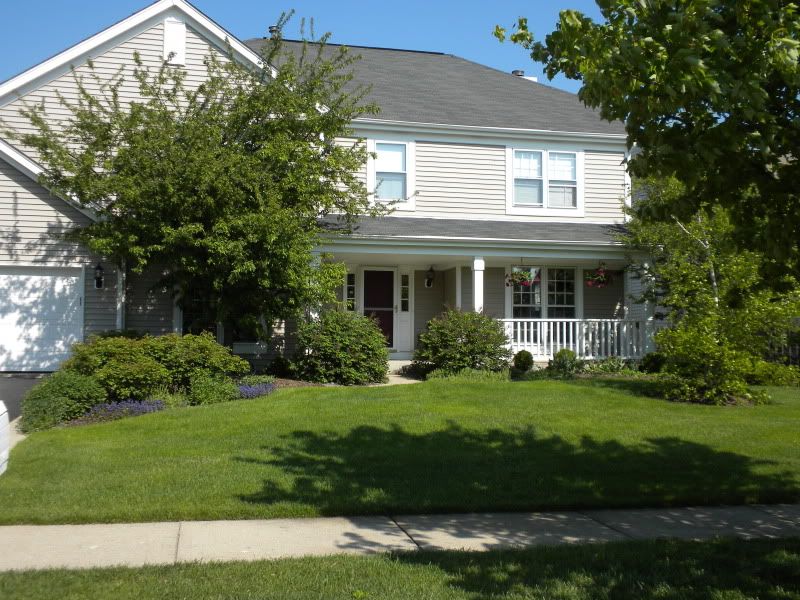 Here is a pic of the right side. The ground cover is recently planted and is Wintercreeper. I'm waiting a bit before pulling the tulip stems. Shrubs are small globe arborvitae. Think I need some color here. What do you think?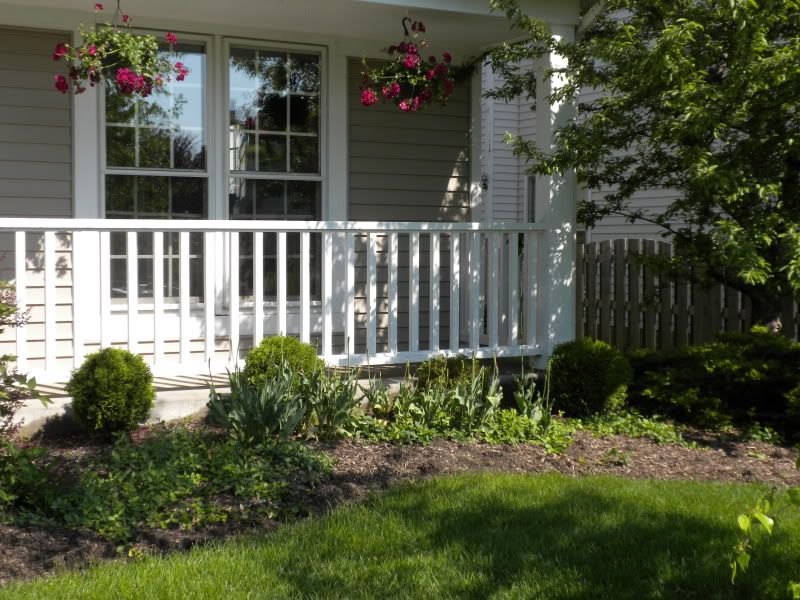 Here is a pic of the left side. Some flowers here? Maybe small flowering shrubs?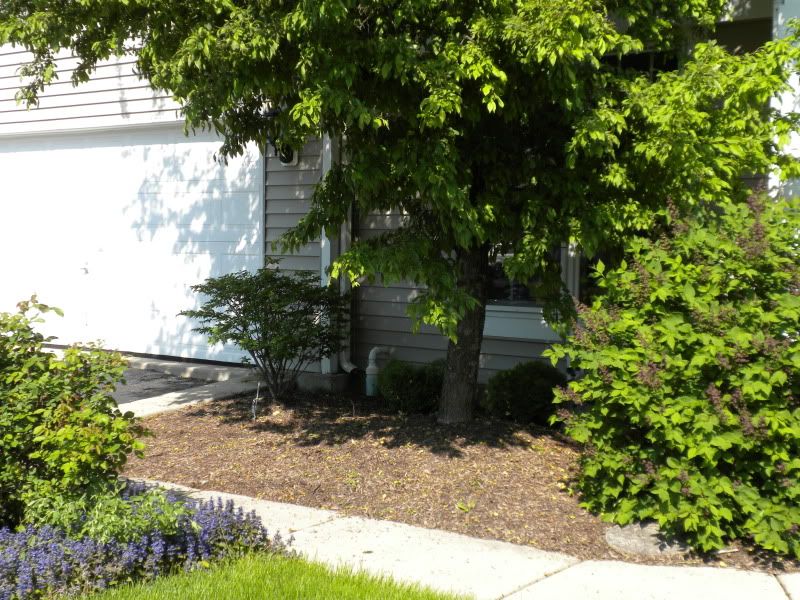 Here are the (overgrown) liliacs. Previous owner planted a species too large for here. Cut back hard every other year, but should probably be every year! Will trim after bloom. Below on right is hyacinth. Pretty much done blooming. Plan something here for summer?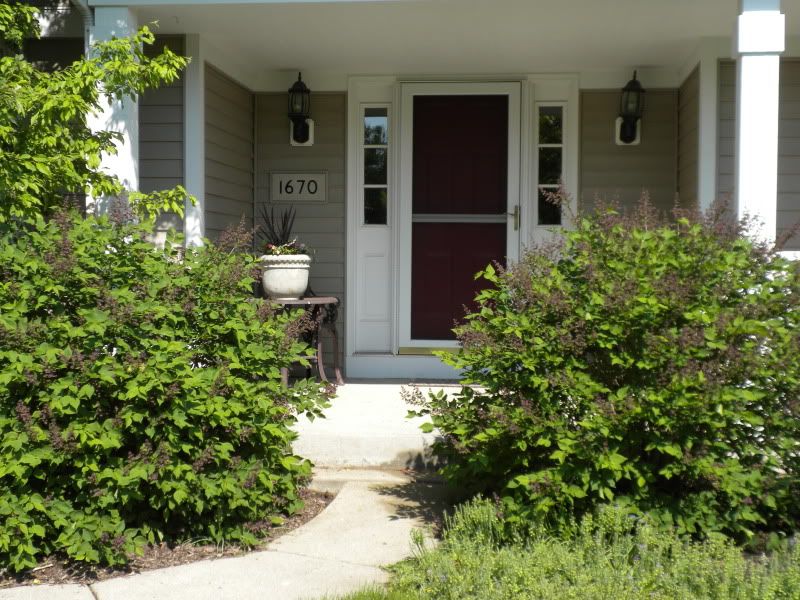 Here is a pic of the triangle section on the left. These are Rugosa Roses. 3 of them. The large plants to the left and mid-right front is wild sage that I'm going to pull and put in the backyard. The only that will be left here here are the 3 rose bushes and the Bungleweed ground cover (that's almost done blooming). Ideas for here?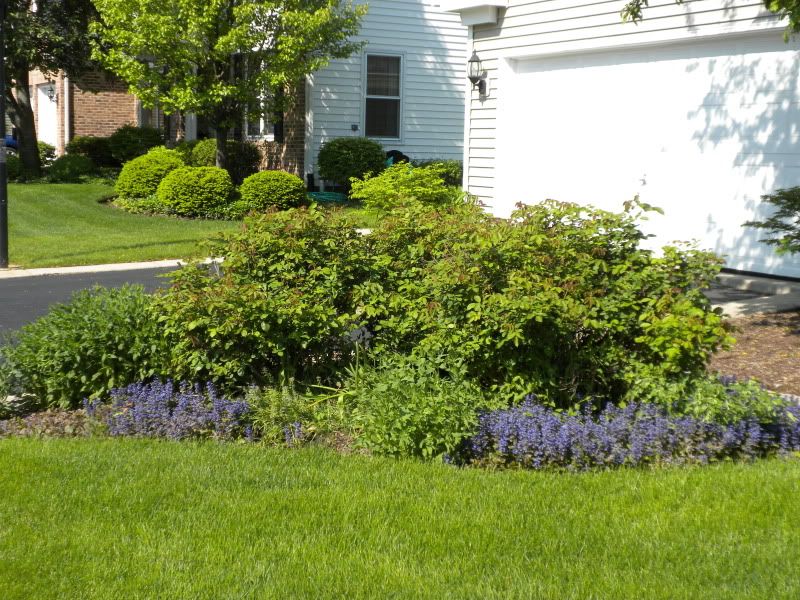 In summary, trying to pull it all together with some summer color. Maybe perennials, annuals and/or shrubs (or all the above) Thanks for any ideas!