heptacodium pruning question
katob Z6ish, NE Pa
January 26, 2012
Ok so there are a half dozen of the same question already posted, but I didn't want to rob anyone's thread....so:
What do you think my next step should be?
I'm aiming for a multistem tree form (2-4 stems) and I want them relatively straight. Last spring I cut out the main trunk because it was (1)crooked and lopsided and (2)just not growing as fast as I wanted. Now it's grown back and I want to know if you think I should leave it for another year or two and then thin out to the stems I don't want, or do some thining now.
I'm worried that if I prune this year the remaining branches will put out more leaves than they can hold up and all my nice upright stems will bend over from the weight.
Is there another option?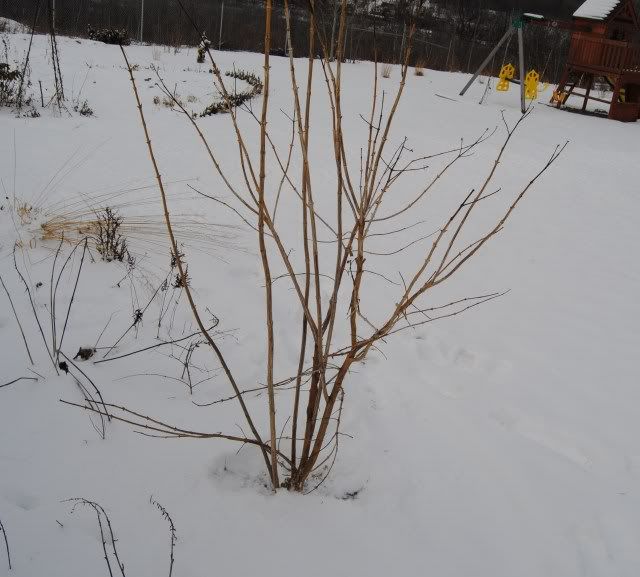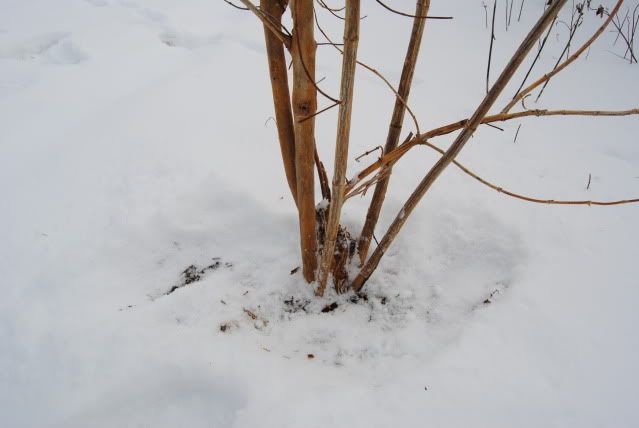 sorry the pictures are bad (its not the camera)