Help identifying an old Troy-Bilt, Horse, tiller
A friend just gave me an older Troy-Bilt tiller. He told me that it is a "Horse", but that's all he knew about it. I've cleaned it up some (more to go) and replaced a defective fuel line, now it runs good. I'd like to find a manual so I can replace the oil, other lubricants, and perform necessary Preventive Maintenance, before using it.
Here is the information I'm able to find on it:
The Serial Number, according to the photo below, is 758063. I thought this was the Model Number before seeing the attached photo. Most decals are damaged or gone.
The engine is a cast iron, Briggs & Stratton, 8 horse, Model 195437, Type 0639-01, Code 84100210.
I would like to find the proper manual for this model. I've looked on the MTD web site, but remain confused as to which manual to use.
I would also like to know the model year.
I'd appreciate any help offered.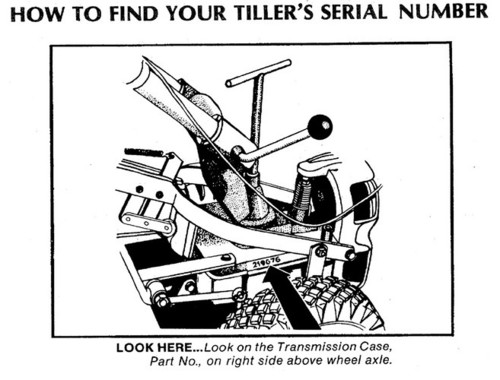 This post was edited by imjohn2 on Tue, Jul 8, 14 at 18:16