Has anyone on East Coast ever tried Quercus ilex?
Dave in NoVA • 7a • Northern VA
February 22, 2014
I got these seedlings going from a pen pal in Denmark (from acorns from a tree in Denmark) who claims they're quite hardy. They were sure eager to sprout! Half were sprouting in the package which was sent in the middle of winter.
There's a chance the Holly-leaf oak might survive our winters, but I'm not so sure about our summer heat and humidity! I'll try one in a dry location.
Does anyone know of any growing in the Mid-Atlantic region?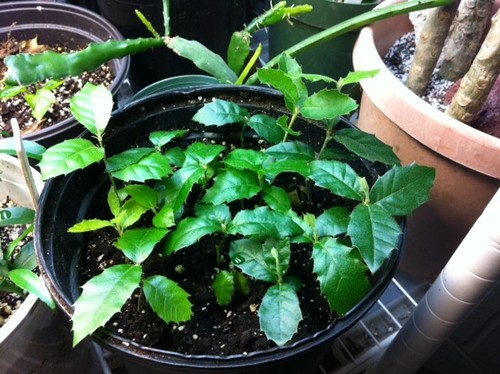 This post was edited by dave_in_nova on Sat, Feb 22, 14 at 17:14