Should I prune this mulberry?
naikii
(9a / 8b)
February 6, 2013
Hi guys, I am interested on some expert input on a mulberry I have, in particular, should I remove the top bud to increase side growth and limit its height.
I bought it from a local hardware/plant store (Bunnings) and it had been kind of hidden up the back of a bunch of plants and had grown quite tall and spindly. Here is a pic shortly after I purchased.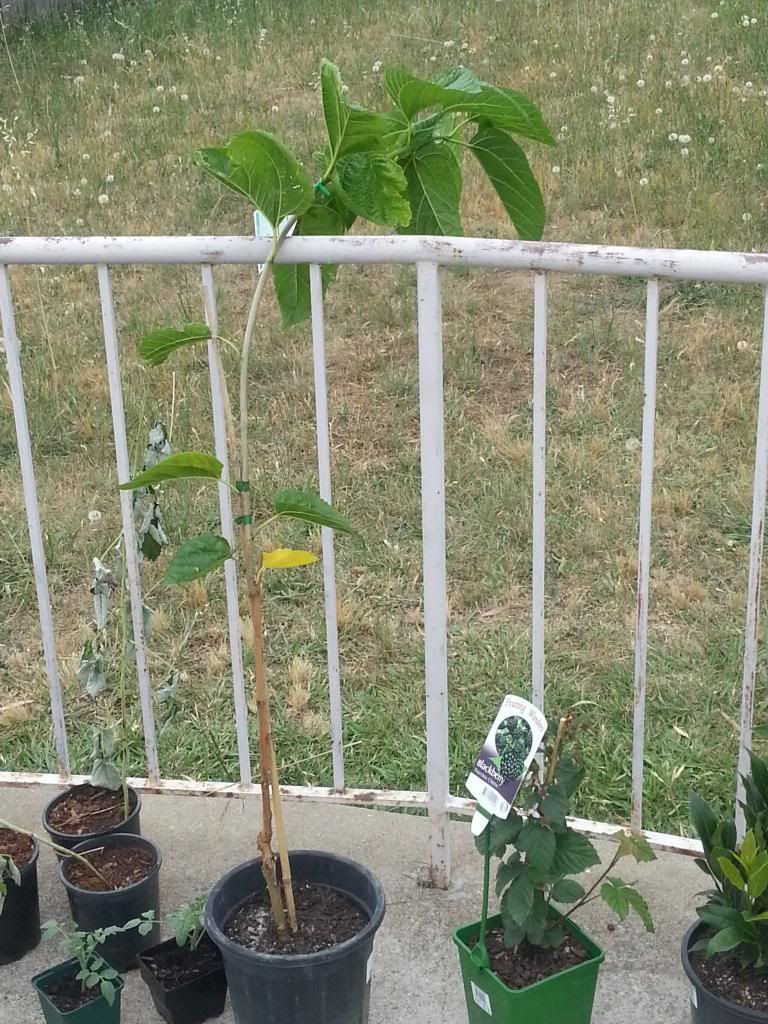 I had it in a pot for a month or so, where it did not really do anything, so I planted it into the ground. Now, about 2 months later, it has seen some quick growth, but as it grows the top gets heavier and heavier and is causing quite a bend.
I donâÂÂt have much in the way of stakes (I am going to buy some next week) but I had managed to straighten it using three strings you can see, but as it has grown larger still they have become inadequate.
Since its recent growth spurt it has started to form some lower branches, and what I would like to do is take the top off it, perhaps down to the height of the first branch. I would like to encourage these lower branch growths, and for the main stem to thicken up. I am also worried that since it has put on about a foot in height, it might keep reaching for the stars and become too tall eventually.
Anyhow here is a pic of the tree today, I am interested in people opinions.