When should I plant this rose?
lovemysheltie
(5/6 Chicago)
May 6, 2012
Hi guys, I could use some advice... I usually purchase own-root gallons from mail-order nurseries or 2.5/5 gallon grafted roses from local nurseries in Chicago. Most of my roses come from my favorite nursery Anton's, which sells super healthy, vigorous growers like my pot of Gold Medal on the right.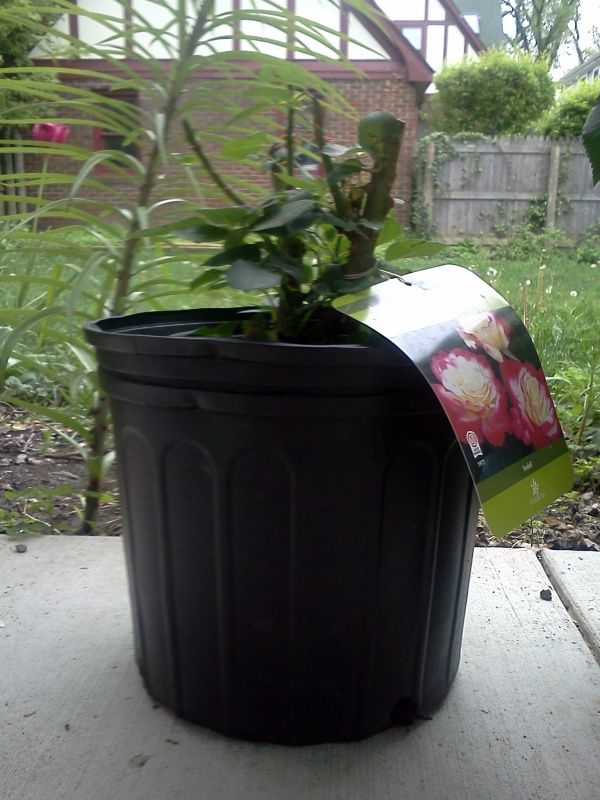 However, my favorite nurseries didn't have DD this year and I had to go buy it from an overpriced nursery I'm not hugely fond of :P My question is: when do I plant the Double Delight 2.5 gallon on the left? It has decent leaves and fat canes but not much height up top. Should I leave it potted for a fortnight and then plant or go ahead and plant right now?
Also, I should mention that I plant grafted roses deep (bury the bud union deep) so if I do that with DD, I won't see anything above the ground :-( Help pls? Thanks in advance!