What to do with Climbing rose cane?
jasminerose4u, California
(9b)
May 17, 2014
I know I'm supposed to train climbing rose canes horizontally. But the strongest, thickest cane of my Night Owl climbing rose is facing away from the trellis. Should I let it grow longer and bend it towards the trellis? I almost want to turn this rose around. It's a young rose. I've only had it since last October.
Thank you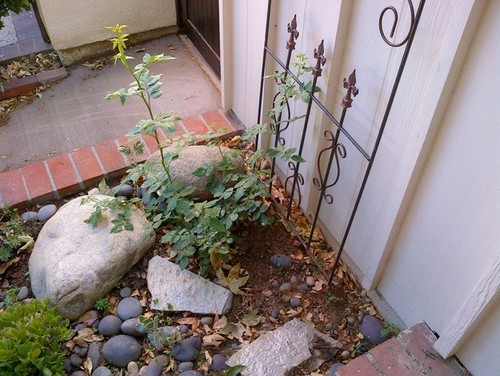 This post was edited by jasminerose4u on Sat, May 17, 14 at 12:47