garden hose sprinkler system
wendy2shoes
April 21, 2013
Call me crazy (or frugal) but I laid out a garden hose sprinkler head system..three sprinklers to a hose, controlled from a standard hose bib, with "Y"s attached to reach all my border beds.
I have had a cheap vinyl hose running underground for 15 years to a bird bath, with no issues. I have black hose on the surface of my beds, and dug them in under the turf between. I figure once my mulch is down, and the perennials have filled in, the hose will disappear.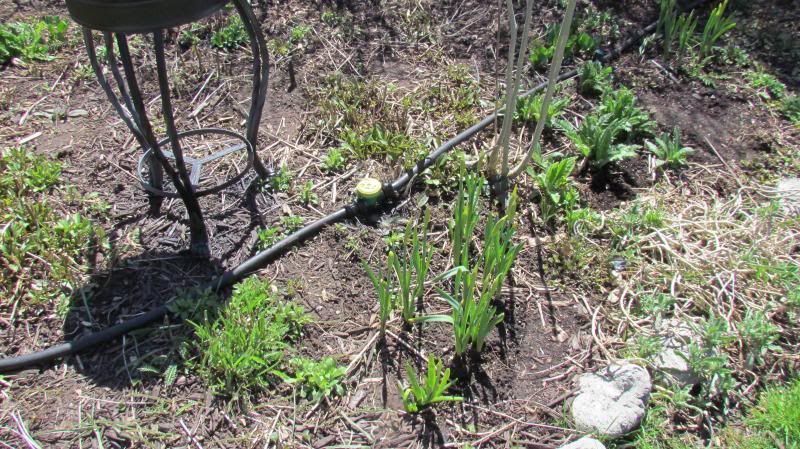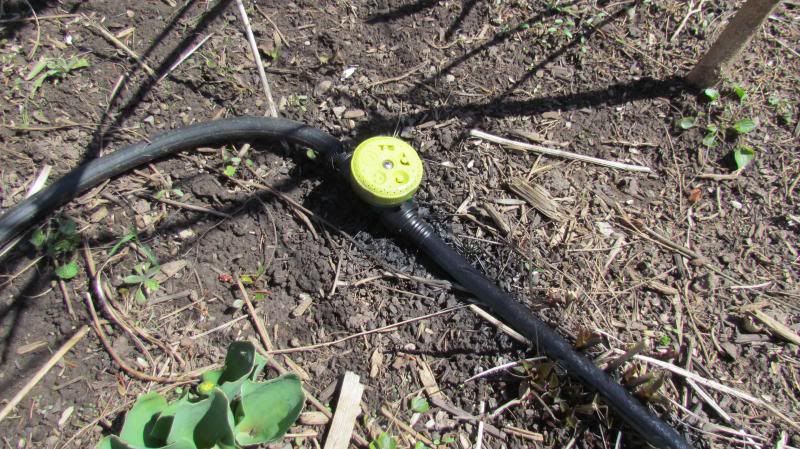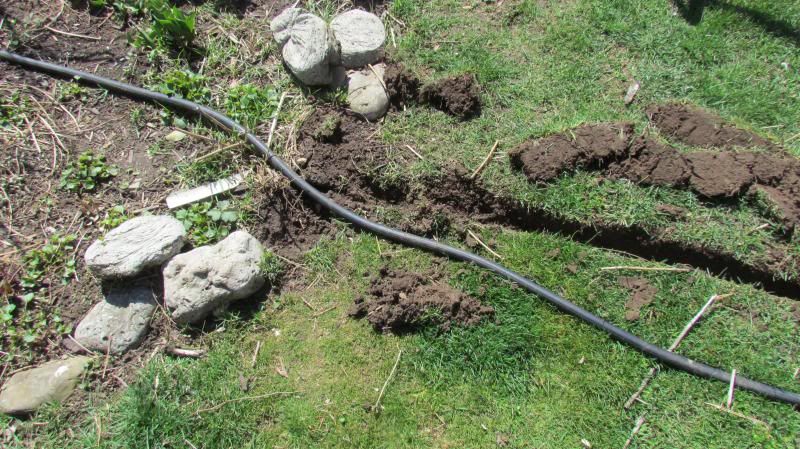 No need to blow it out as in a rigid pipe system. I may want to bring in the $1.96 sprinklers, but the hose will be fine.