Keep or Replace These Trees
Hi:
Wife & I moved into our home on a 1.4 acre lot Feb. 2011. Got some trees already on the lot. Some aren't in the best condition & I'm considering replacing. We're zone 6b, southwestern KY, clay soil, down slope on a hill, & in spring & fall rainy weathers can leave our backyard saturated for a few days, while summer can be hot & sunny with temp.s to 100 degrees & it may not rain a few weeks sometimes.
My biggest question concerns a nearly 15' Yellow Poplar/Tulip Poplar - Liriodendron tulipifera. Trunk widens maybe a bit at the base, but definitely not seeing the tops of roots, & water pools around the base so it can be sitting in a shallow mudhole a couple of days running after it's been rainy. Don't know what injured it, but close to half the trunk got seriously damaged, though calus formation shows it's recovering. Damage is on side facing the house, which is ugly (the trunk, not our house), and it hasn't many limbs on the damaged side.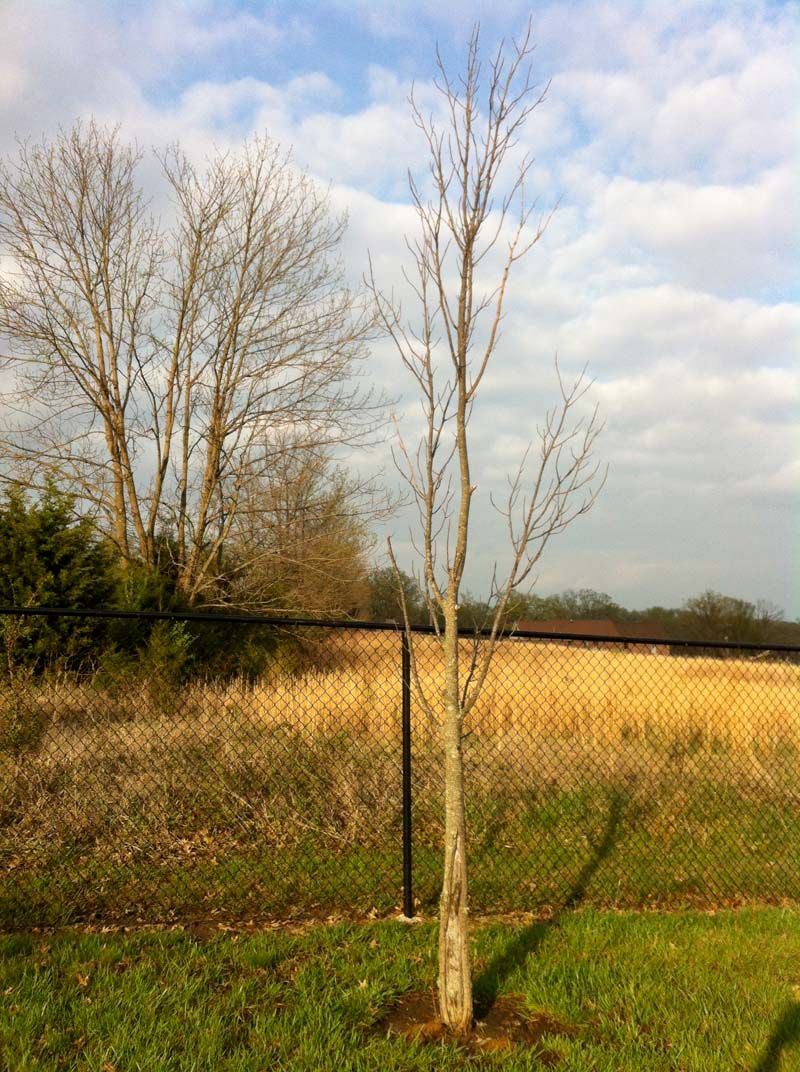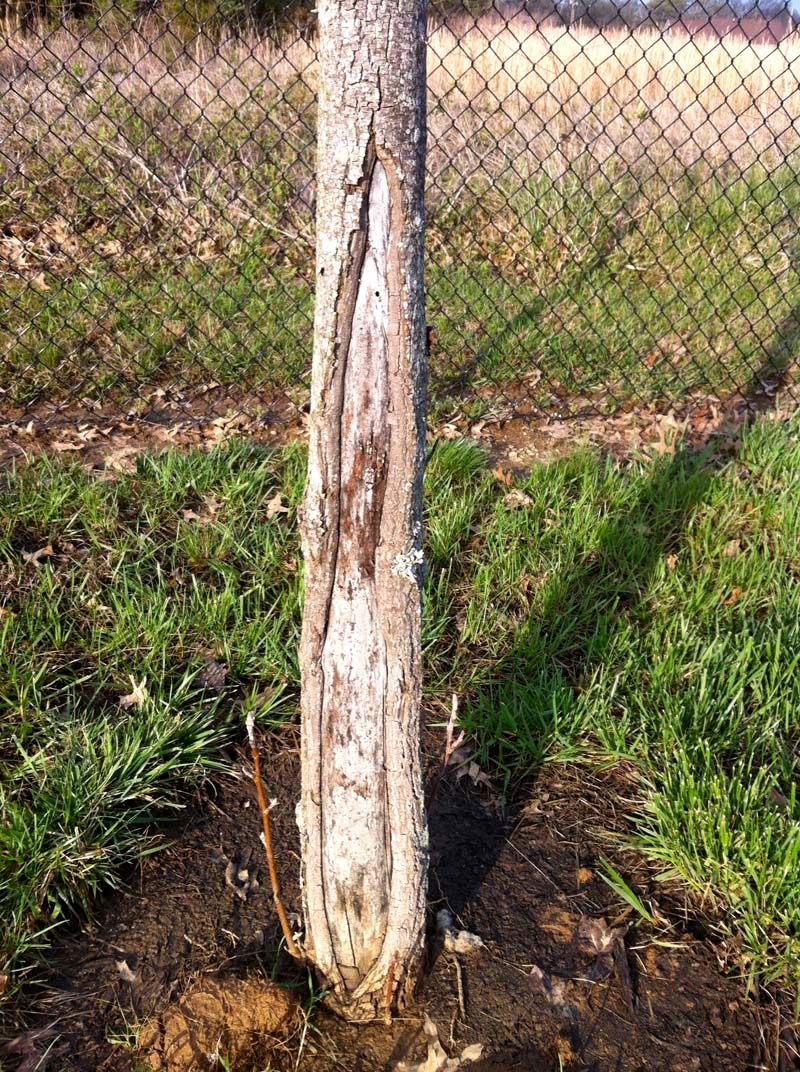 Last year it leafed out, but suckers started coming off the bottom. This year, another Yellow Poplar elsewhere on the property is leaving out nicely; this one isn't so far, but it may be early. The suckers look alive; the main trunk/tree is 'iffy.'
Is this tree likely to survive here? Is the trunk going to be permanently ugly/disfigured? Will all that heartwood exposed mean permanent weakening? (It's not real close to the house, but we live in an area that gets some strong winds at times).
I would consider replacing it with something else; considering:
1.) Black Gum (slow growth not so appealing).
2.) Pecan Tree (for nuts to draw squirrels to entertain our dogs).
For the other trees, I think I'll make another thread or two, so this topic doesn't get lose in the shuffle. But there's a common theme of trees with heavy trunk damage, and whether they should be replaced (if the tree is in the 8 to 15 foot tall range).
Richard.