Keep or Replace ?Sugar Maple
Wife & I moved into our home on a 1.4 acre lot Feb. 2011. Got some trees already on the lot. Some aren't in the best condition & I'm considering replacing. We're zone 6b, southwestern KY, clay soil, down slope on a hill, & in spring & fall rainy weathers can leave our backyard saturated for a few days, while summer can be hot & sunny with temp.s to 100 degrees & it may not rain a few weeks sometimes.
In our backyard, close enough to the house it'd someday send some limbs over the garage/bonus room, is a maybe 7' tall maple. It's either red or sugar maple, I believe. I suspect it was damaged in a tornado that swept through a couple of years or more back. The leader had forked, and that fork was cut, so it looked like the tree had an arm up going 'V for victory.' The forks were dead, so last summer I cut the leader/trunk off down below the fork. Well, then the part of the leader that was alive died further down below my cut. Annoying.
The upshot is, this tree is probably planted a bit too deep (I don't think majorly, but some), the soil at the base tends to be saturated a few days in really rainy weather, there's obvious damage under the bark (which strangely isn't loose, but there are cracks & I can see some calus formation underneath on part of the trunk), and the 'side limbs' (non-leaders, whatever you call them) are coming off the sides, and one of them will have to be the new leader.
If this is a sugar maple, it's going to be big, and instead of a vertical leader, it's going to do a lot of weight bearing on side-branches that come off down low. And we live in a windy area. Plus I don't know how well-drained sugar maple soil has to be.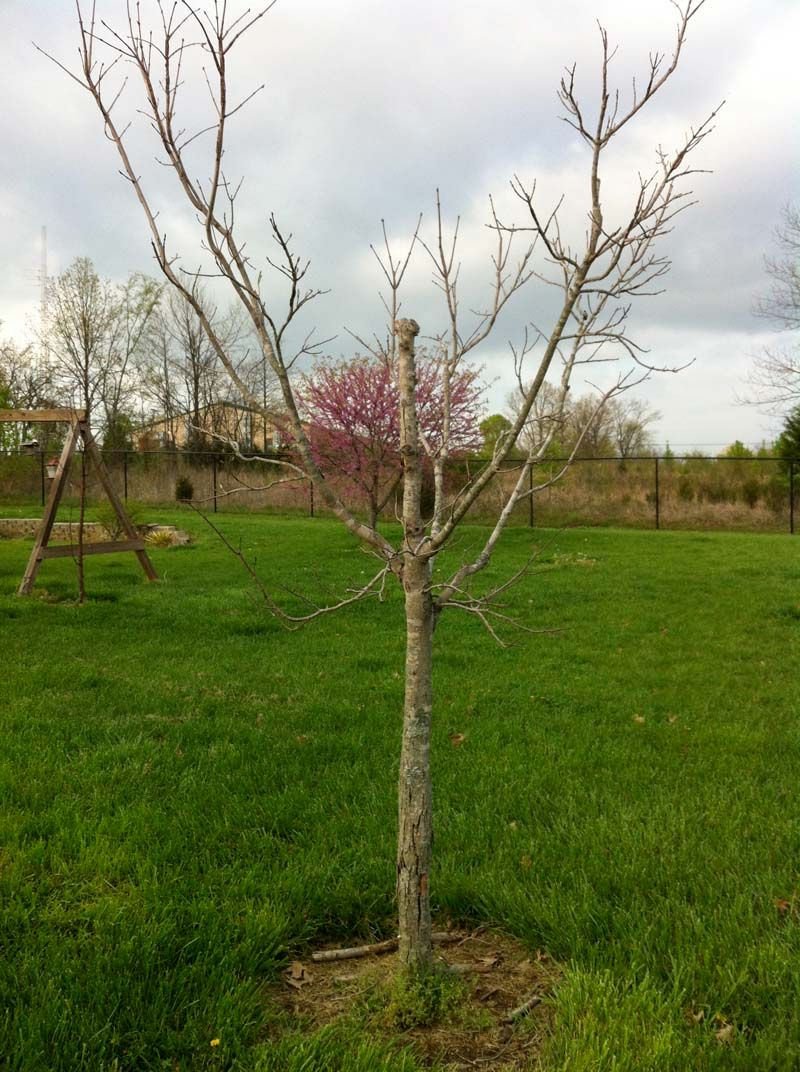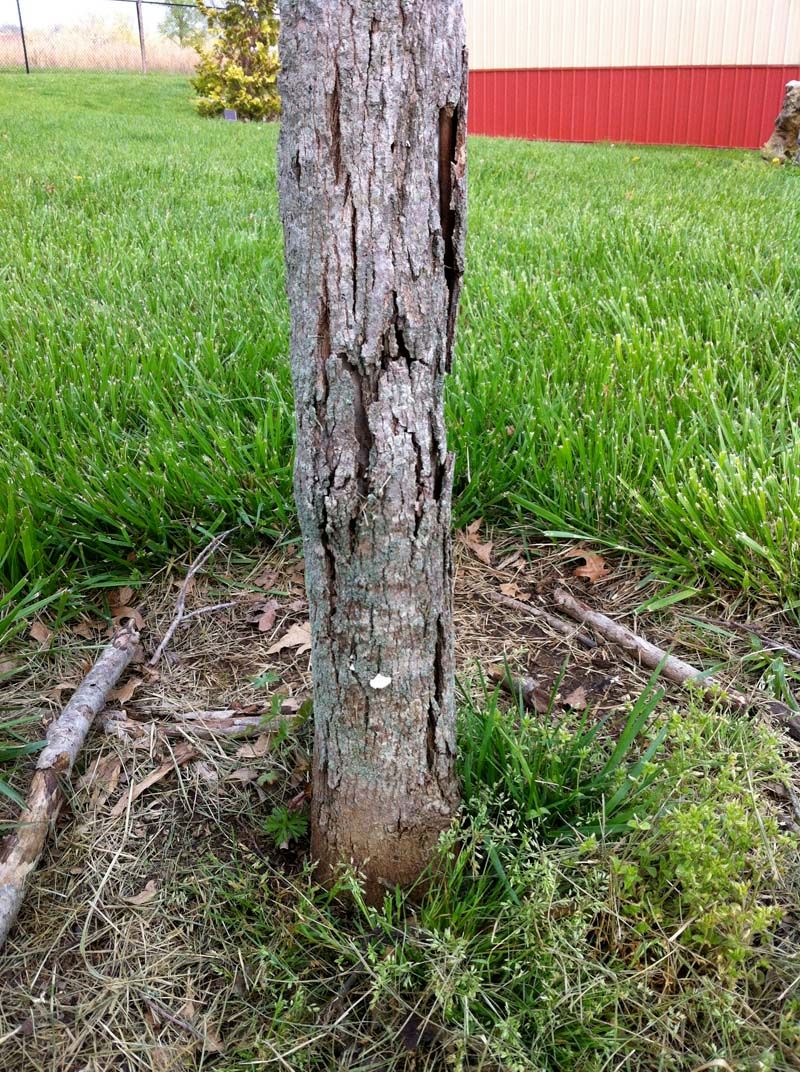 Would consider replacing with a Black Gum, since for this spot I'm not fixated on fast growth (though it wouldn't bother me), and a tree with real hard wood might be a good choice near a house. Plus if I understand correctly, Black Gums can handle soil that stays wet quite awhile. I'd probably plant above grade 2 or 3 inches & make a sloping mound.
Would consider Shantung maple, but it's one weakness is said to be water logged soil. Not sure how long the soil needs to stay wet clay to harm one.
So, am I being paranoid for wanting to get rid of it, silly for keeping it this long, or what?
Richard.