Just got my Mom's Day present - a vinyl arbor.
caflowerluver
May 18, 2012
My old wooden one is falling apart. I noticed when pruning and watering my roses by the gazebo that it is getting pretty unstable. I think it is about ready to fall down. So DH bought me a new one for Mother's Day.
The old wooden one was a really cheap one I got from Jackson & Perkins in 2005. It is not redwood or cedar so didn't last. The new one is vinyl and hopefully will last longer. I got the 'mocha' or tan color to blend in with the gazebo better.
What type of arbor or trellis do any of you use? Anyone have the vinyl ones?
Clare
Here is a picture of the old wooden one when it was new with Aimee Vibert Scandens growing on it.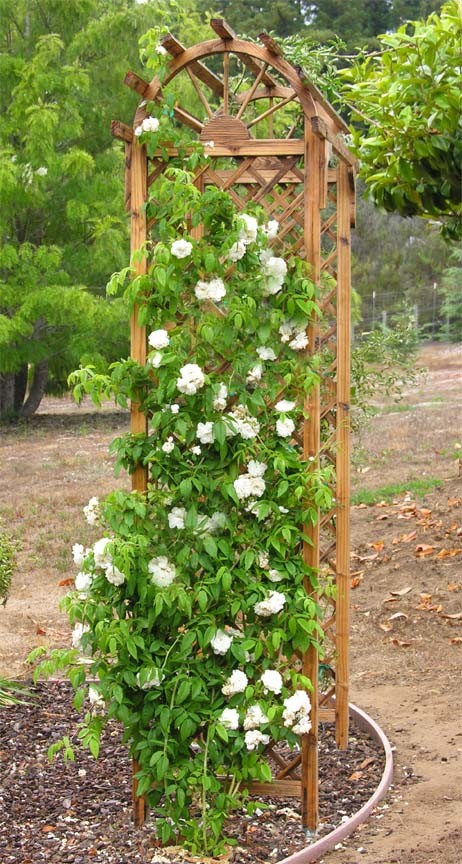 Here is a link that might be useful: Dura Trel 36