What kind of tree does stump suckers give you?
Hi:
Bought a coral bark Japanese maple. Held its ground the first summer, grew very, very well the second summer, but probably too much, since I used some dead fish & Japanese beetle bodies around the base, which may've given too much long, stringy growth that had bad tip die back through the winter.
Last Spring, looked like the tree was coming through, soon to break dormancy, but it never did, turned brown and apparently was very dead.
Later in the year, it sent up suckers. I figured they were probably from below the graft & would be plain old Japanese red maple, but got to say, they're all a nice coral pink.
The original tree before it died: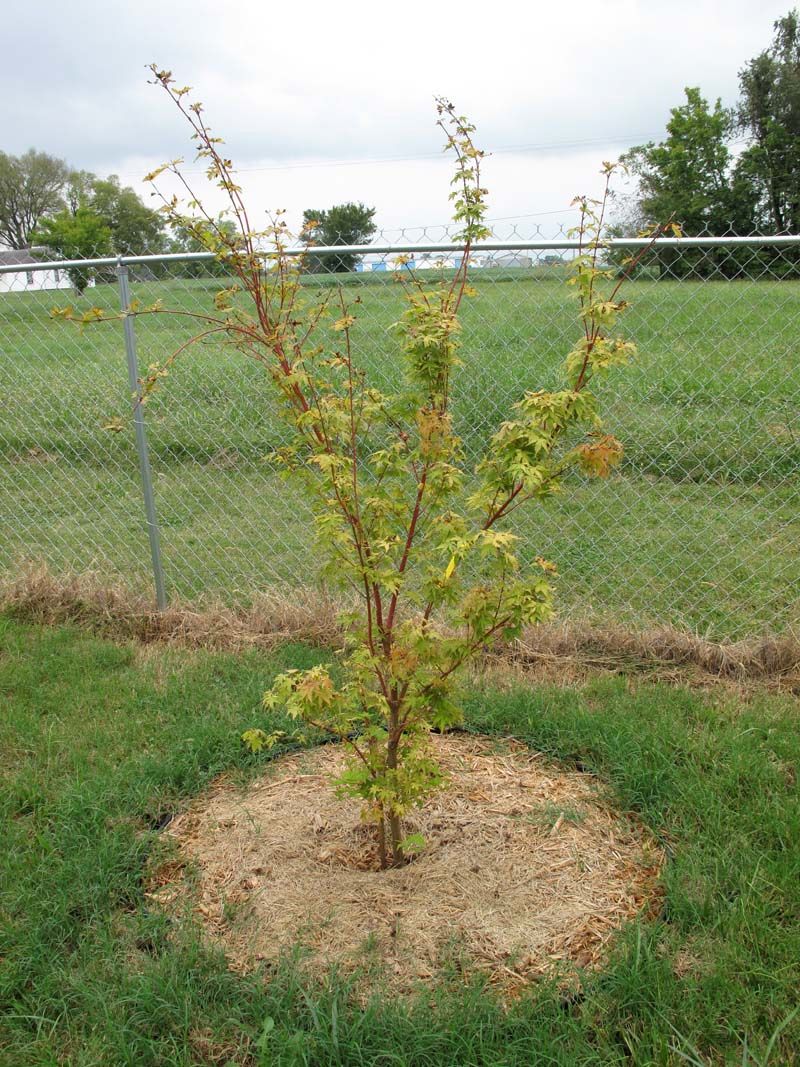 What it looked like when I photographed it today: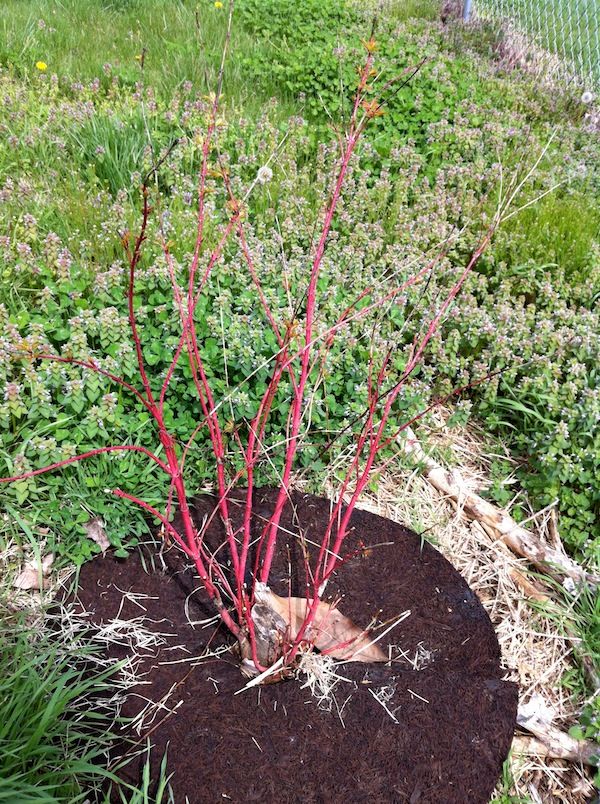 Sooooo...what am I looking at for the future. A 'coral bark' bush?
And since I've got a maybe 20' Yellow Poplar in the backyard that has a severe old trunk injury & might or might not come out of dormancy, but also has a couple of suckers coming from from the base, I'm also curious about the sucker-to-tree question for this reason. I've got a friend who thinks Yellow Poplar trees producing from a sucker on an old stump don't tend to do well over time, but I think he's basing that on short experience.
When somebody prunes a branch, they're supposed to do it near the branch collar, so the tree can make an effective scar and encapsulate the area, from what I understand. Obviously when you've got a sucker growing out the side of a stump, that stump is going going to conveniently be absorbed. Part of the stump is dead, and extends way past the branch collar the sucker comes off of.
So, what comes of this? Would you let the coral bark be, or wait & eventually cut off everything but one 'trunk,' or what?
If you had a Yellow Poplar where the body died but a sucker came off the base, would you replace the tree with, oh, say, a 5 or 6 foot new one, or instead cut off the original tree and lead a stump, and let a sucker try to make a new tree?
Richard.
P.S.: I know some people don't like synthetic tree rings. This is a rental place, and I don't want the riding lawn mower getting to close it to the tree. The ring is not what killed the tree.