Mystery peonies starting to bloom :D
Last year I was offered these three plants...for the digging. I had no idea what they were. They had long since bloomed and were pretty ratty looking. Being a plant lover....I couldn't turn it down. Later a friend told me they were peonies....I was pleasantly surprised :)
It was quite hot last summer when I planted them, so I doubted they would survive. They came back very nicely and I've been patiently waiting for them to bloom....anxious to see what color(hoping no reds).
The first one has finally bloomed :) ......what a beauty! Very pleased with the color.
Any idea what kind?
I'm still waiting for the other the other two to bloom....they look to be a dark pink....
I did post this in the peony forum but wanted to share with you too.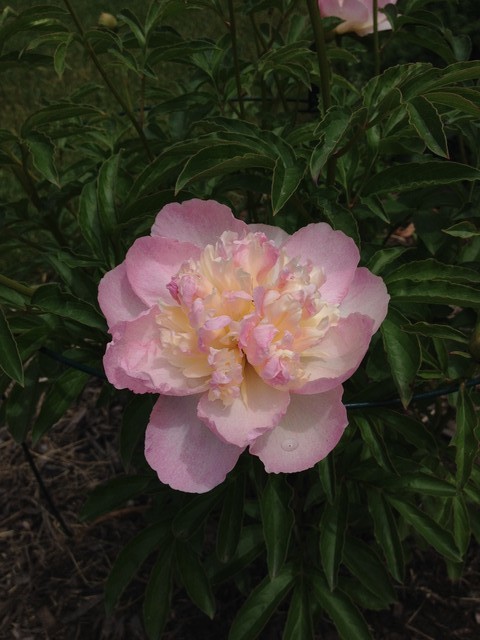 This post was edited by lilsprout on Sun, Jun 8, 14 at 17:38