Like Han Solo in Carbonite
rouge21_gw
(5)
June 8, 2014
The once in my lifetime ice storm that occurred just pre Christmas 2013 encased our entire Rhodo in a quite thick layer of ice: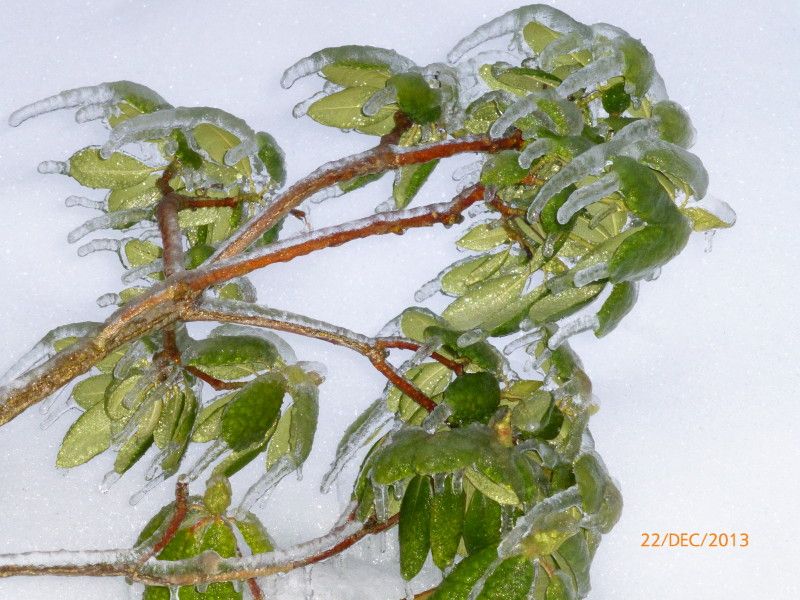 And for much of the rest of the winter this same plant experienced temps from -10 F to -15 F (often for days on end).
By coincidence this was the first winter that I did not provide provide protection (a windbreak of burlap).
Now this shrub is by no means an exemplary example of of a rhodo (far from it) but even with all these hardships it has flowered just fine in 2014.