Trees and roses (pics would be helpful)
All of our crape myrtles have borers, two of them are gone and we are getting rid of the other two in the next few weeks when time allows.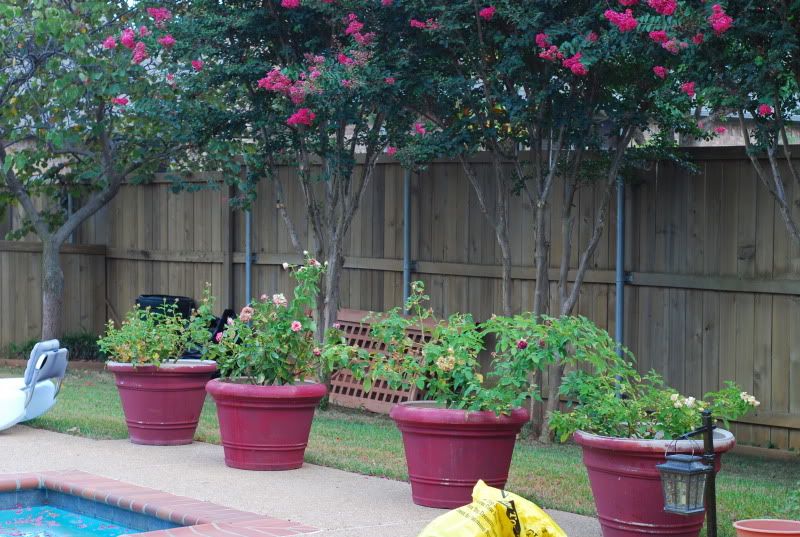 I bought another Julia Child last weekend. We are planning on putting trees up there, hopefully rose friendly trees. Any recommendations? I want to put up a huge bed there since grass won't grow by the fence area.
Another view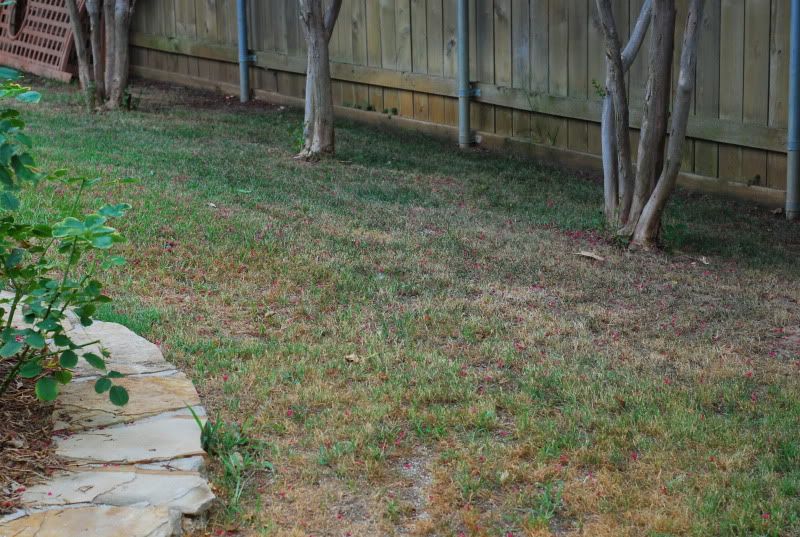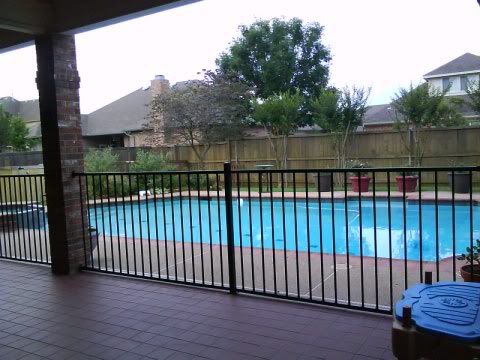 This whole area is facing South, it gets full sun. I want to have a nice focal point of this whole area.