Rabbits..good or bad?
Remember what the bunnies did to my Bridal Veil early spring '08? There had been a foot of snow here, hence the long reach on their chomping.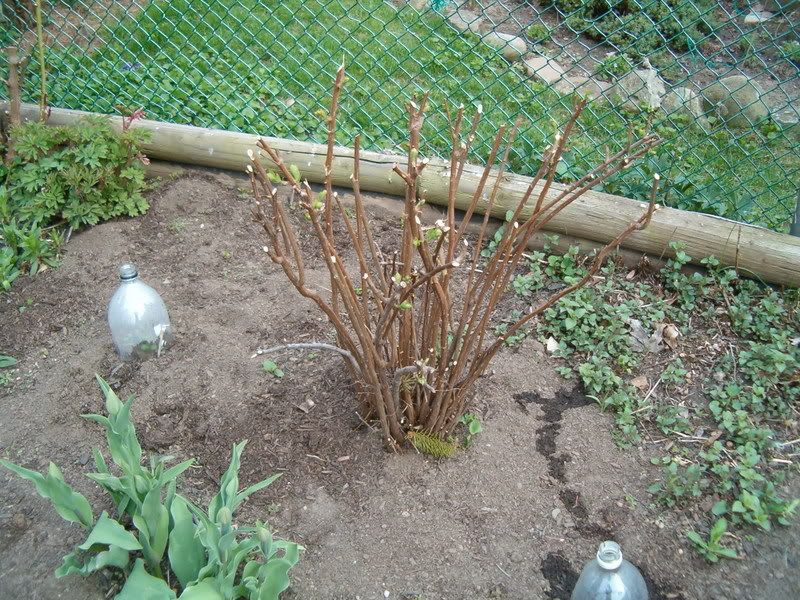 Well, they did grow, no flowers though, and I wrapped them well in chicken wire in the fall. This is the result this spring.
Not a bad prune job eh? (Sorry, that's the Canadian in me). Best blooms yet on this four year old plant!