mulch fungus (photos)
I had some trees cut down last spring and I asked the guy to leave the wood chippings. It was a huge pile as it represented 3 trees. The next couple of days the mound started smoking so I figured that it was heating up. In fact I was a bit afraid of it combusting. LOL.
The tree guy told me not to use it because he said it will kill my plants. I asked about it on here and was told wait a couple of weeks and it should be fine. That's what I did. I used all of the chippings as mulch topped by 9 more yards of purchased mulch. I noticed that my plants did not grow like they usually do and my weeping cherry tree that I had just planted died.
Fast forward to this year. Planting my annuals and when I was going through the layers of mulch I was a little surprised to see this
I thought it was gnat webs so I mixed the mulch up, planted what I was planting, sprayed bug spray and called it a day.
My plants are growing EXTREMELY slow, and some have died.
Since then I noticed this on the ground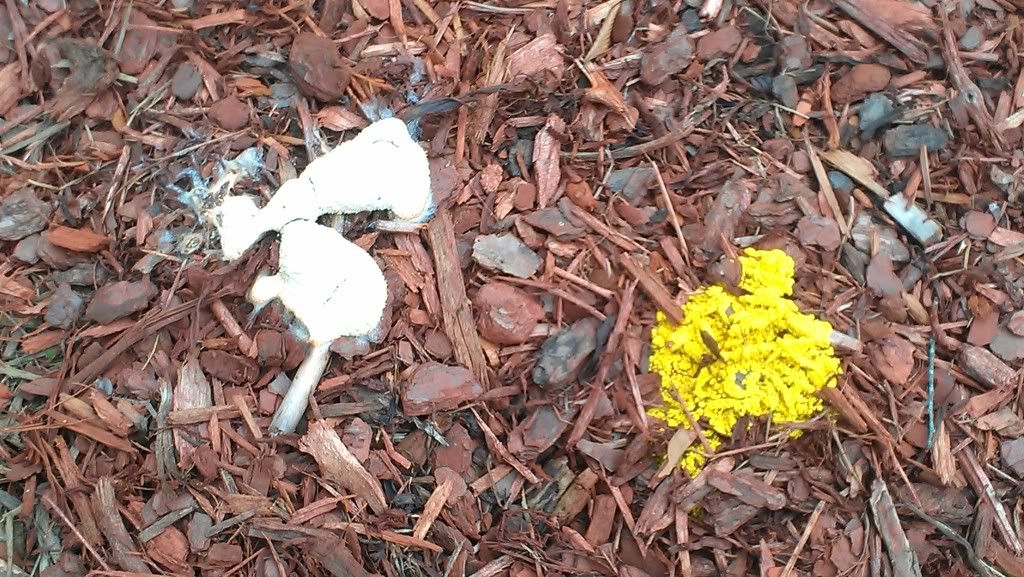 It appears one day and is gone the next. Now this morning I noticed this on a tree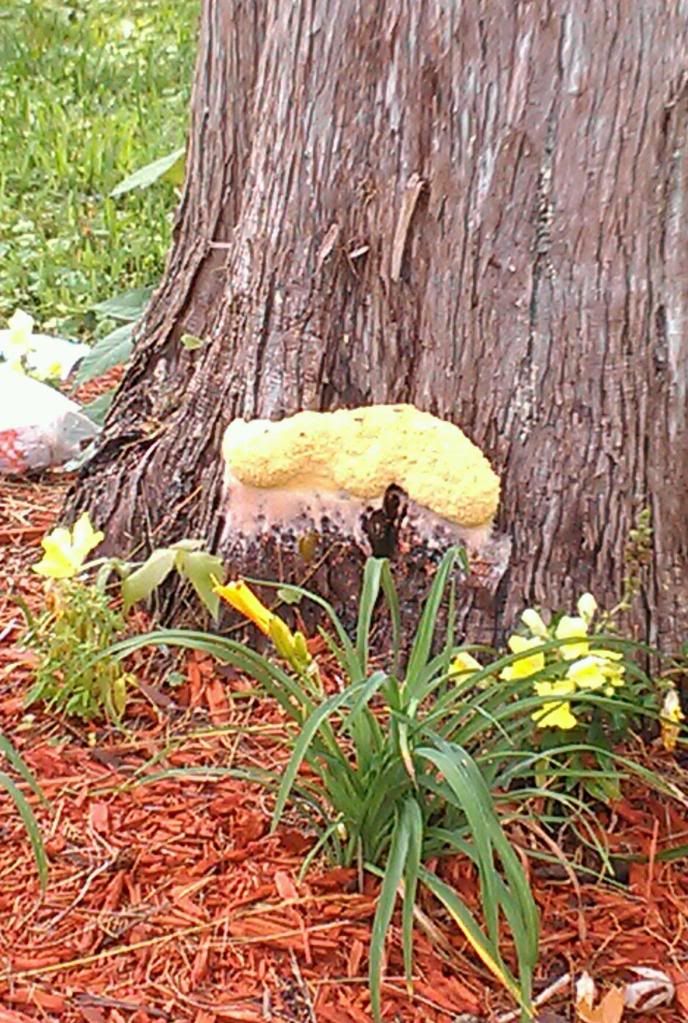 What the heck is this mess and what should I do about it?
I read on the Internet to sprinkle some baking soda on it. I have not tried that yet
Thank you