What is this and what should I do about it?
njmomma
(z6 NJ)
June 16, 2011
I've never had this before. It's all over my Black-eyed susans and making its' way to the hydrangea.
What should I spray on it? I spray Bonide Eight insect control on my daylilies for thrips. Will that work on this too? I took a leaf to my local nursery and expected him to say, "oh, that's blahblahblah" but instead he took out his big book and started researching and after waiting 10 minutes I politely thanked him and left. He thought it was a type of fungus, but I'm not convinced because each black spot has a green raised spot in the center so I'm thinking insect.
Anyway, here are the pics:
Black eyed susan
and hydrangea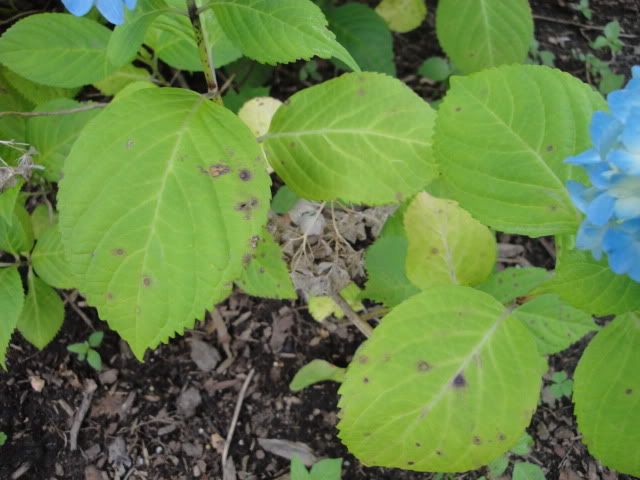 Thanks so much!