Name this oak seedling
franktank232
(z5 WI)
April 17, 2012
I've got a few oak seedlings, and this one is the furthest along (part because I put it in the greenhouse). It *may* be from seed I picked up in N Wisconsin (Hayward area) a couple years ago, but it also may be from a local oak (that I picked while hiking)...I really need to keep better records!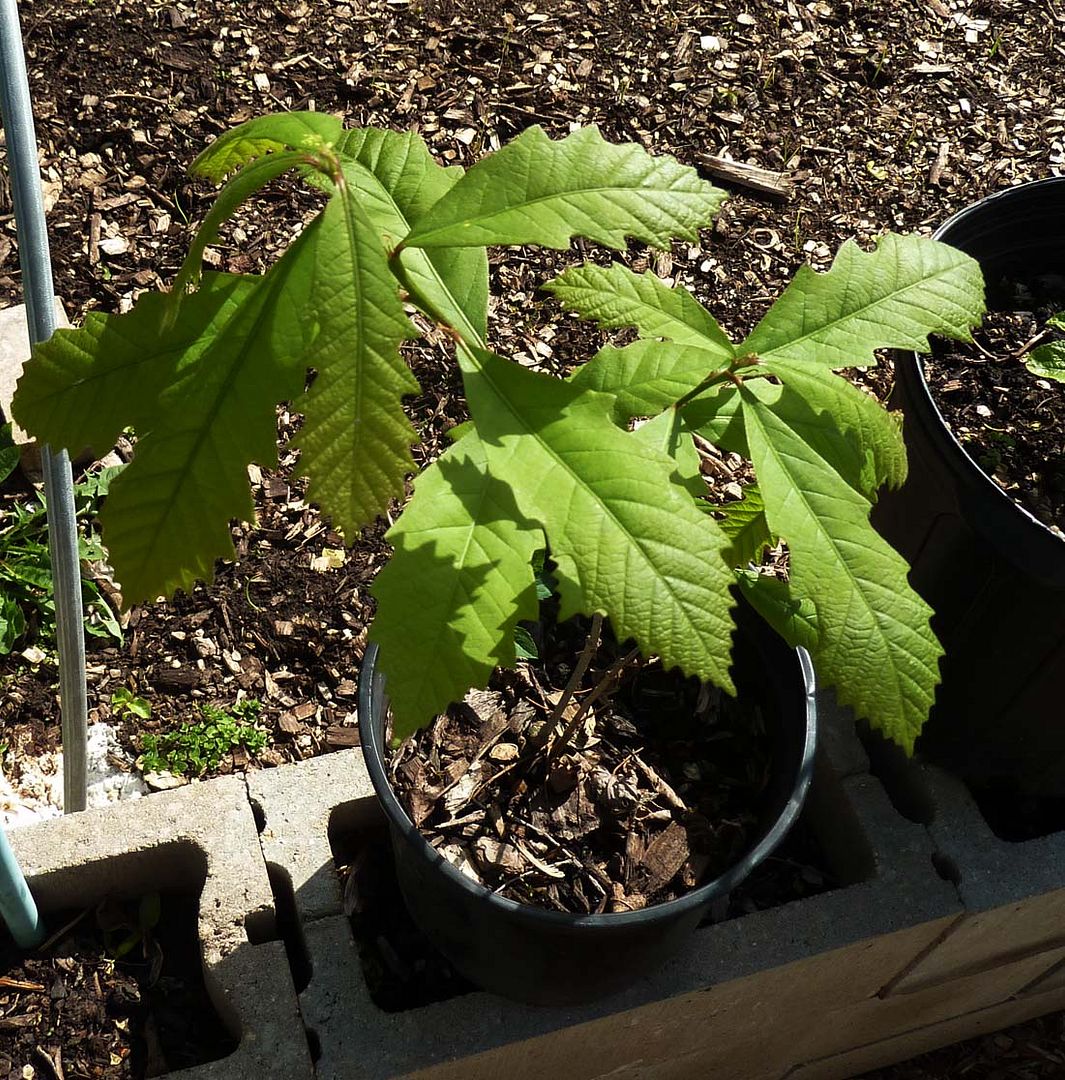 Thanks for the help...
It looks to be from polyembryonic seed...do I just cut off the smaller of the two? I also will be going up a size in the pot or planting in the ground shortly... It looks like it may need a hit of nitrogen.