Foliage just pops
rouge21_gw
(5)
June 25, 2013
Many of us were impressed with miclino's "Little Honey Hydrangea".
Well today I took a shot of one of my "Aralia Sun King". It is quite hardy having easily survived this past tough winter.
The foliage is quite dense and not yet July 1st and this specimen has already grown to 3 feet in width and 2 feet in height.
It is in significant shade and it just glows as I hope the picture shows.
What perennials do you have that light up your shady corner?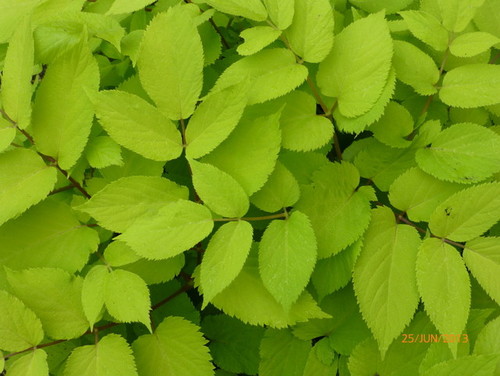 This post was edited by rouge21 on Wed, Jun 26, 13 at 7:15