Some sort of Hickory or What?
Hi:
I'm in southwestern KY in a home we bought over a year ago. There's a tree out front & to the side maybe 15 - 20 feet tall, with what I think you call compound pinnate leaves. I've not seen what kind of nuts it makes yet, and would've guessed it for a black walnut.
It's not a black walnut. Whipped out my copy of Native Trees for North American Landscapes and did some checking. Black Walnut doesn't have a terminal leaflet, and this tree does. Pecan Trees have a larger number of leaflets. This tree tends to have either 3 or (more usually) 4 leaflets on each side, plus a terminal leaflet, for a total or 7 to 9 leaflets on a leaf.
Bark seems fairly smooth, at least at this stage of its life.
Any idea what this tree is? I don't know whether it was planted deliberately or is native or not.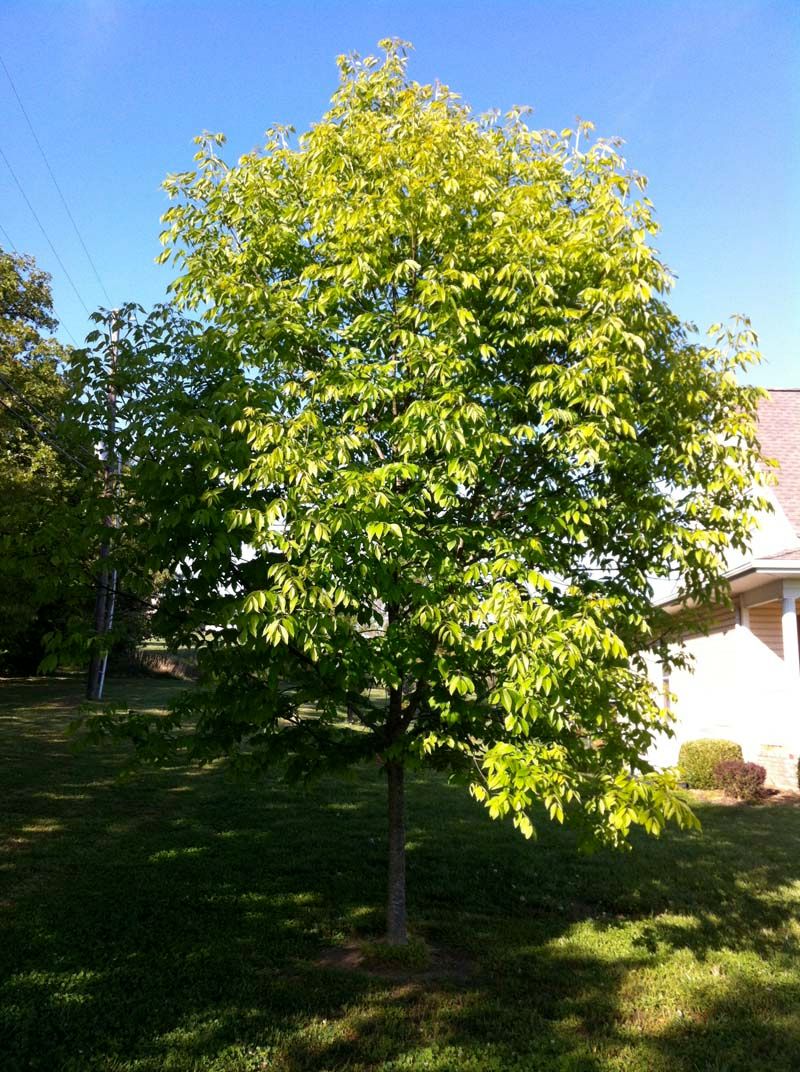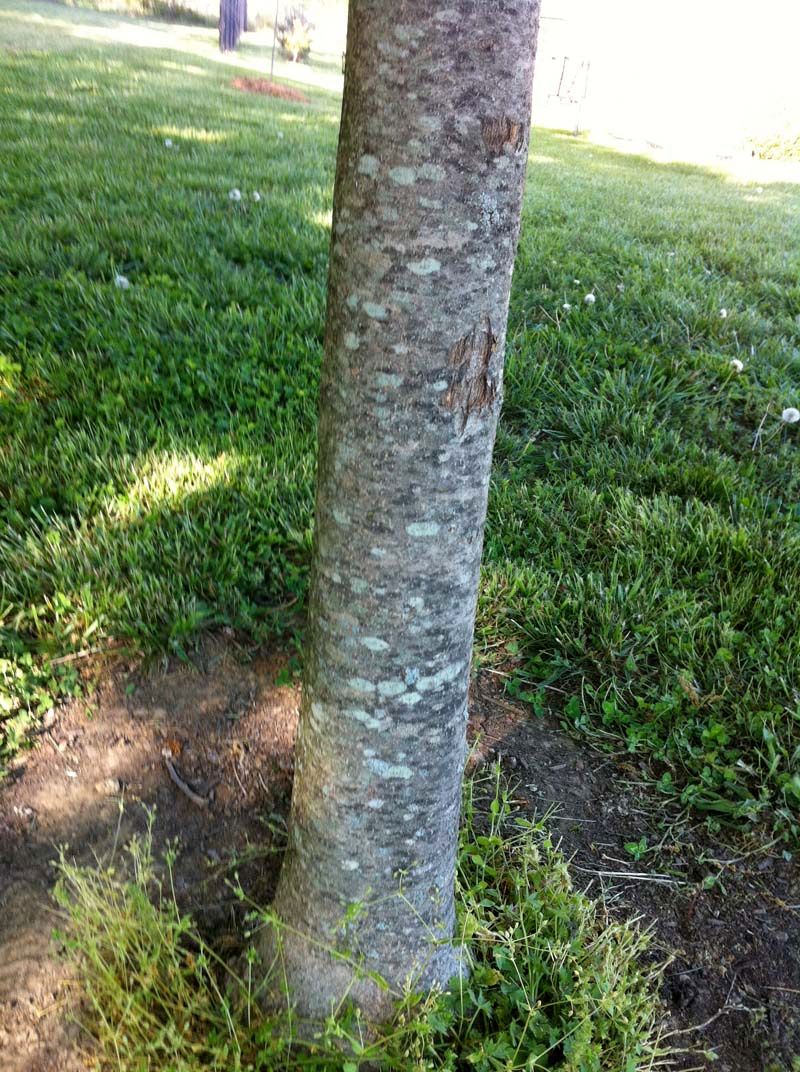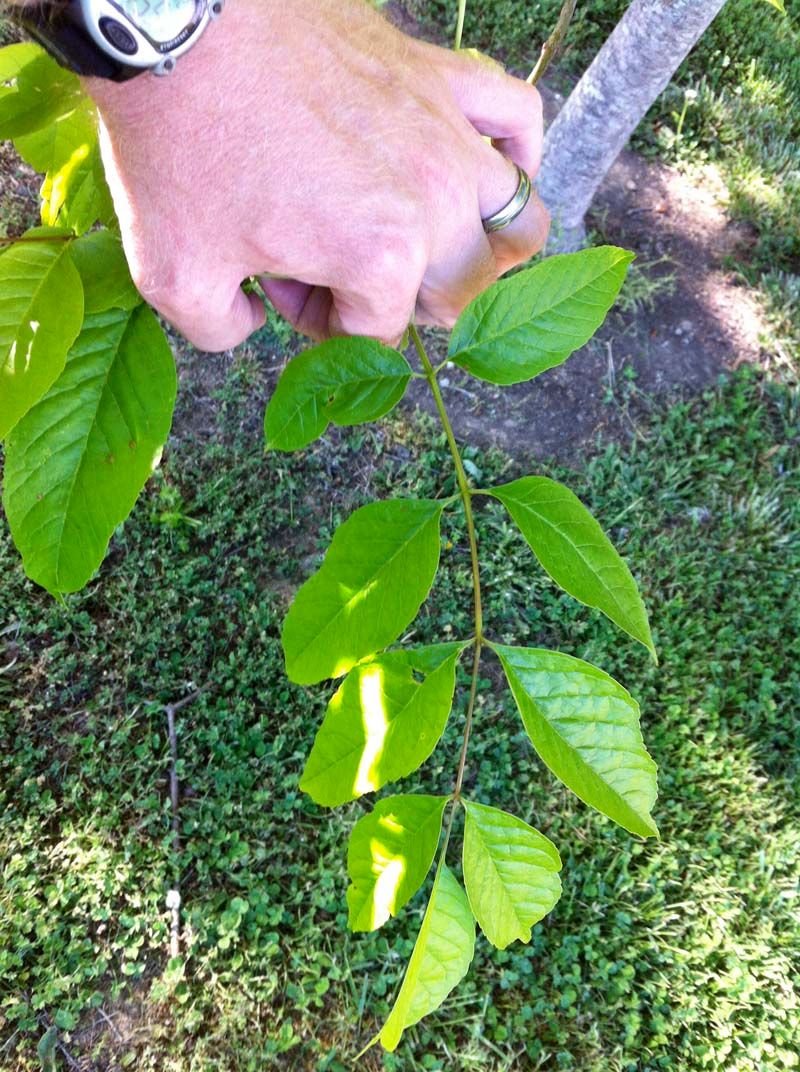 Thanks in advance!
Richard.