Fern Pics (hey Kevin!)
mxk3
(Zone 6 SE MI)
June 22, 2013
The other fern post is way down there, so hope no-one minds me starting a new thread...if you do oh well...
Finally got around to snapping some fern pics.
Here are the Dryopteris (Autumn fern) showing their spring color. As the season progresses, they will change to a rich green with a leathery texture, and will lose the vase shape. Love, love, LOVE these ferns!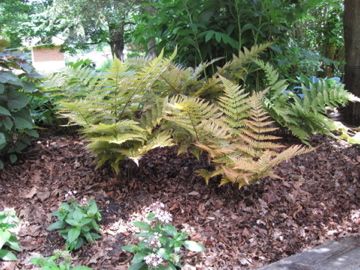 Same grouping, from the other side of the bed: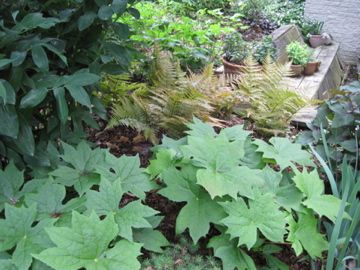 Japanese painted ferns. Like I said, you've got to plant them in the front, then they really stand out: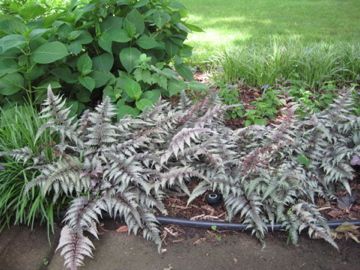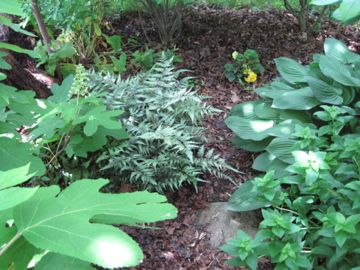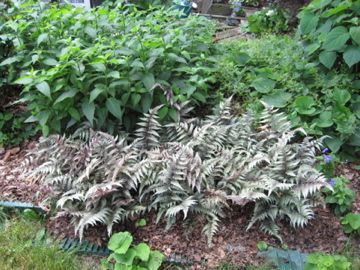 "Lady in Red" lady ferns. Unfortunately you can't see the red stems very well here.