WS Pictures _ March 2008
sandlapper_rose
(Zone 8)
March 16, 2008
I took some pictures of my winter sowing containers today (well, not all of them - I have over 130), but some and I thought I would share some pictures. As you can see, I should have planted some in the ground a few weeks ago, but I am hoping they are healthy and happy and will adapt to their new homes.
I use any and every container. The milk jugs are my favorite, but we can't accumulate enough of them. Hopefully I can save the ones from this year so I will have a head start for next year.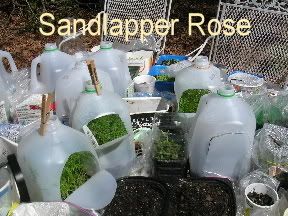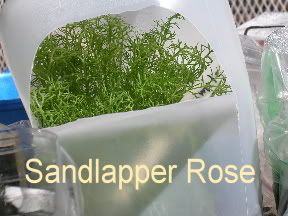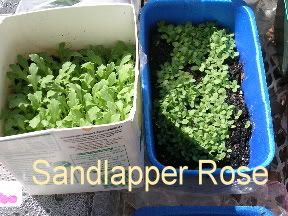 Lots of heavy rain in the last few weeks. That did not happen last year and this is only my second year of winter sowing, so I am learning how to deal with too much and too little rain. I won't complain about the rain because we had nearly a year long drought last year.