Planting out the front flower bed with WS babies!
sqftgarden_in_wnc
April 1, 2007
All are WS babies except the 2 'Fall Gold' yellow raspberry bushes which I just planted yesterday and you can't see in the pics anyway. I have been very busy for about the last 2 weeks with all of this and thought I would share. This was my 1st year WSing and I have more plants than I know what to do with! Thought I would show some green here with folks who understand. And all other newbies in colder climes have hope... they will sprout and then you won't know what the heck to do with 'em all!
HOS roots on Allysum
View 1 of finished WS flower bed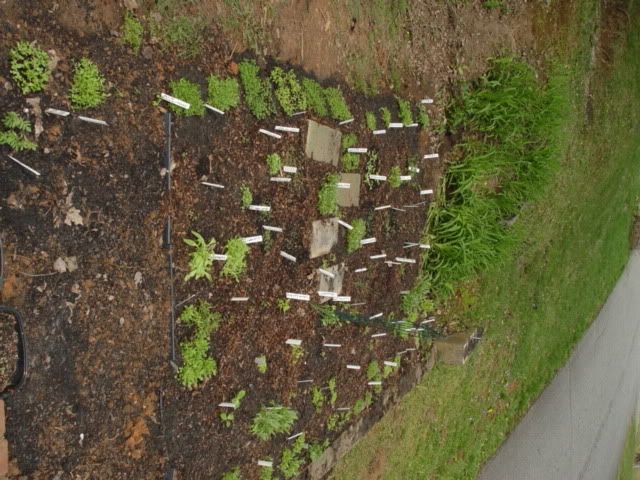 View 2 of WS flower bed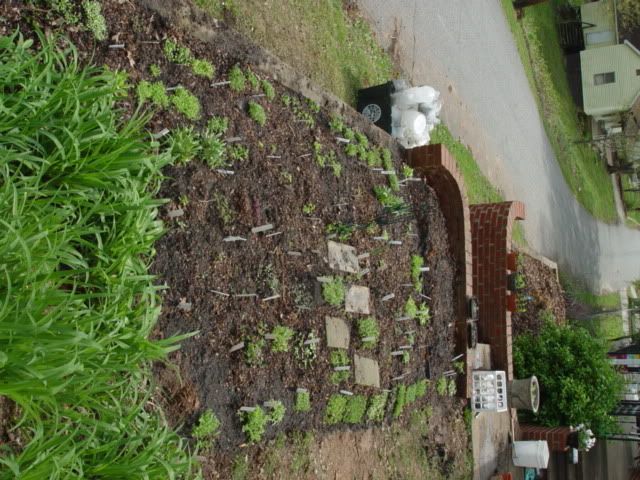 All are neat and orderly with their little name tags so I remember their names. Just like the first day of kindergarten for my little WS babies. A lot of perrenials and I also put quite a bit of Amaranthus in (4 varieties).
YES, I know my pics are sideways, having trouble with editing. But I was just too excited to wait to post! I have been working on this for awhile. It has been both exciting and overwhelming. Once I realized how many containers needed planted out, once it hit me, I was very overwhelmed! Most are in their homes now. Waiting on a few others at this time.