My WS Setup
friesfan1
(5b NW-KS)
April 4, 2009
Which really isn't a set up at all.
When I first started this project, I started a bunch
of seeds in flats and put them into the cab of
my pickup. Hoping they would be protected and also
get sunlight and warmth. Like a real green house.
Then I came WS for some advise and was told "Get them outta
there!"
And I did! But that left a dilemma. Where would I put
them. So I went shopping.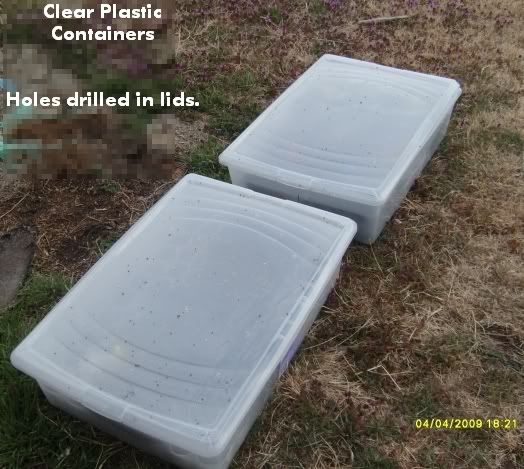 These boxes fit the bill I thought. I drilled holes for
ventilation.
I used six packs from last year. Recycle, recycle, recycle!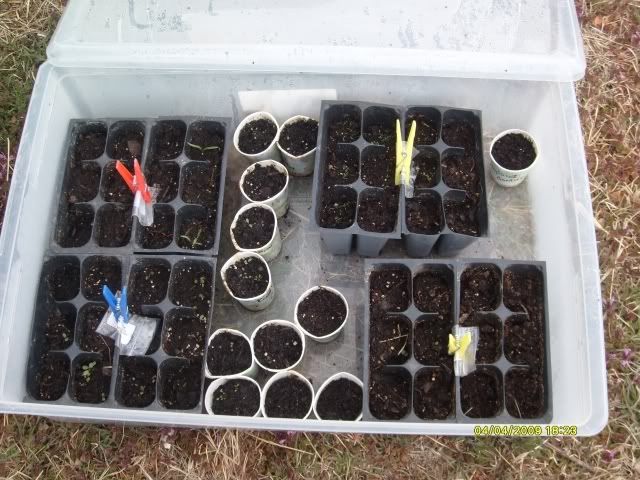 Helenium autumnale Yellow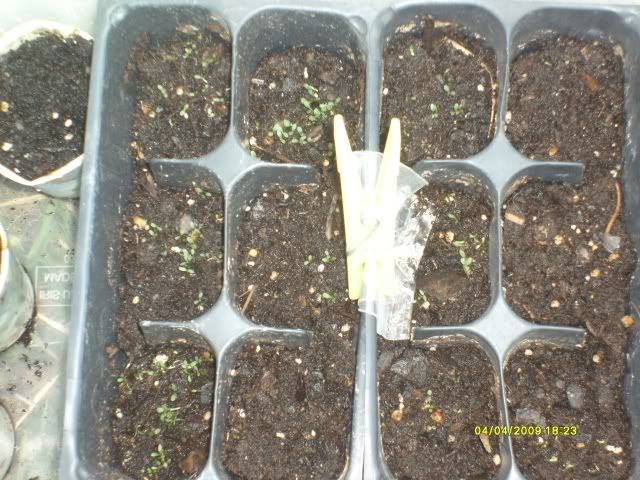 Holly Hocks and others........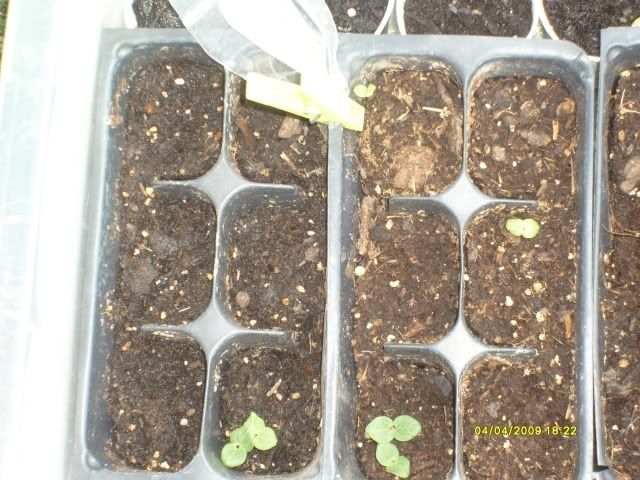 Planter boxes + Jugs in a tractor tire.
More Jugs
Mini Strawberry greenhouse.
Kiss Me Over The Garden Gate
That's it for April 4th, 2009!
Mary