Sea of Jugs update
friesfan1
(5b NW-KS)
May 3, 2009
Just a few photos of my jugs.
I moved them under a tree when the weather got hot.
Then it rained and rained some more. The cheat grass
is growing like crazy. So they are sitting in high
grass.
These Bachelors want to get out and PARTY!
But it is too wet to till now.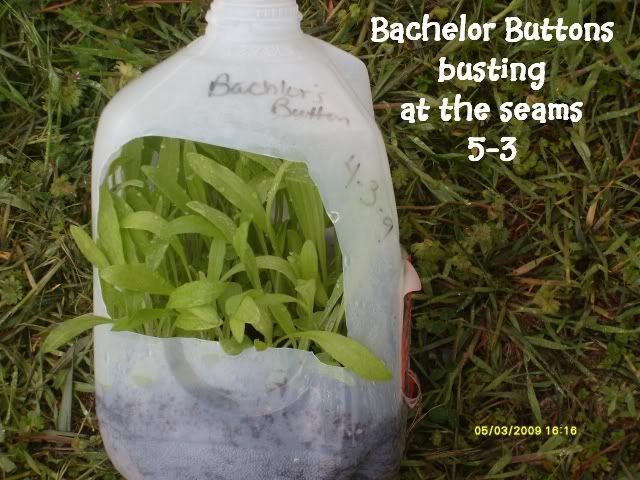 Here is love in a mist, purple coneflower, royal ensign,
& sweet william.
My lettuce I started in a plastic bag.
Mary