A few WS babies, all grown up
I really enjoyed my garden this weekend - beautiful weather and lots of plants blooming. Heavenly!
Wintersown zinnias in front of the porch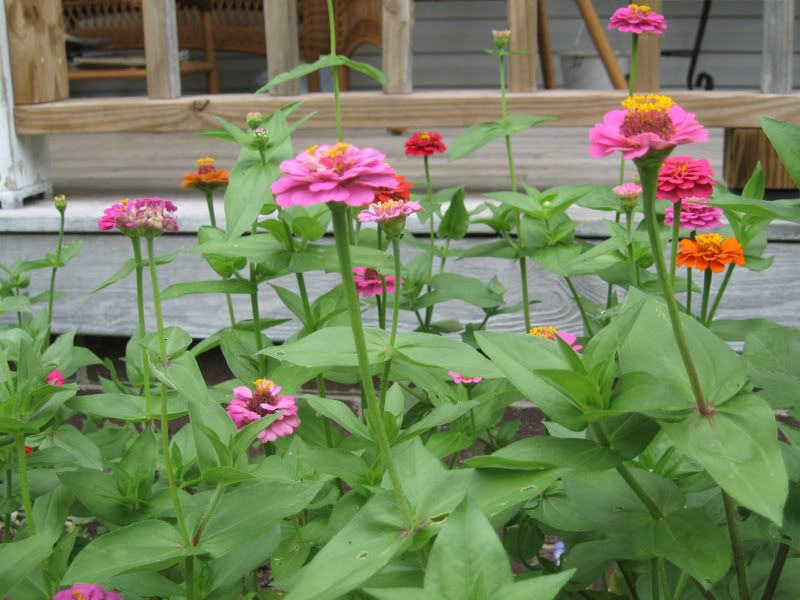 This was labeled "Lavender Hyssop" - it's a very well-behaved plant.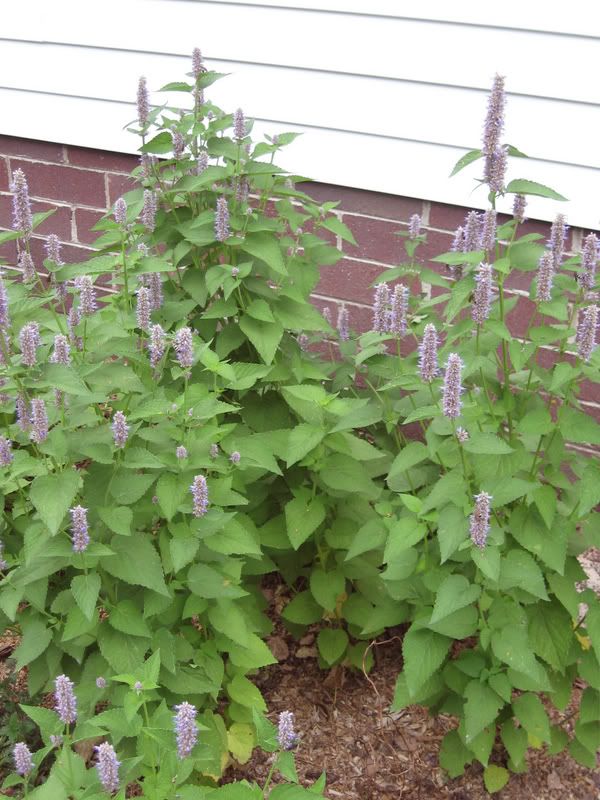 Burgundy celosia - you wouldn't believe how tiny these were when I put them in the ground!