More WS blooms
littleonefb
(zone 5, MA)
July 17, 2007
Monkey flower
2 different colored painted daisy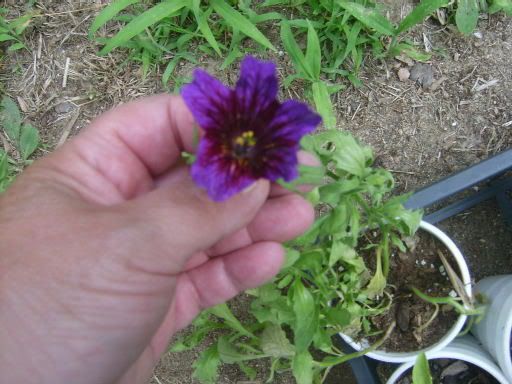 morning glory, not sure which one, was supposed to be red picotee, but it sure is pretty anyways
morning glory Emma's Gift. original seeds from Emmagrace.
morning glory Joyce Cobb, it blooms 2 different types of flowers colors. This one was taken just after the rabbit took it's snack.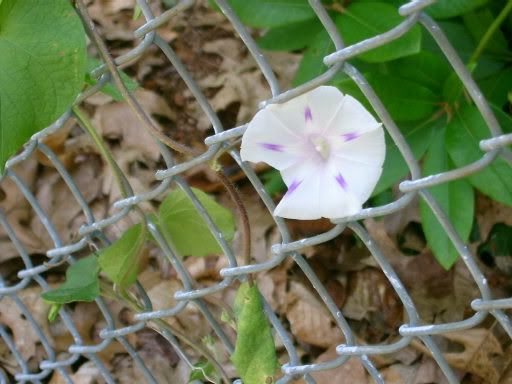 Morning glory Joyce Cobb, the other type of flower color, both are blooming on the same vine stem.
marigold bolero, love the fact that the flower bloom is a little different in many of them. got to get these last 2 in the ground.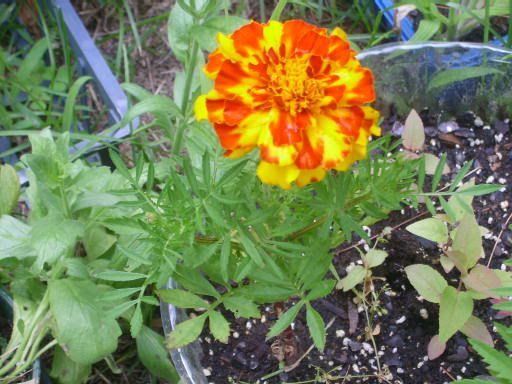 snowpea snowbird growing in 10 inch pots. A Burpee exclusive. supposed to grow as a bush and be about 16 inches tall. Not growing as a bush, but our weather has been going from a few days really hot and humid, then cool again, so they are still going strong. producing 5-8 pods on each plant every other day. perfect for salads, just what I wanted.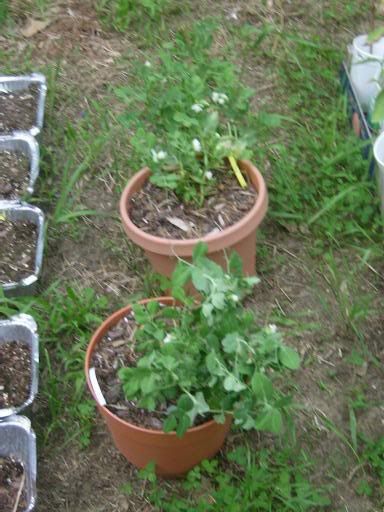 And I couldn't resist this tropical hibiscus. Local nursery has their annual 50% off sale, but this one was marked down even more. Was originally $29.99 but was marked down to $7.50. Comes with a nice clay look pot too.
Hopefully it will survive the winter indoors this year. Last years made it till February, so maybe this year will Make it all the way to outside.
Tropical Hibiscus Mandarin Wind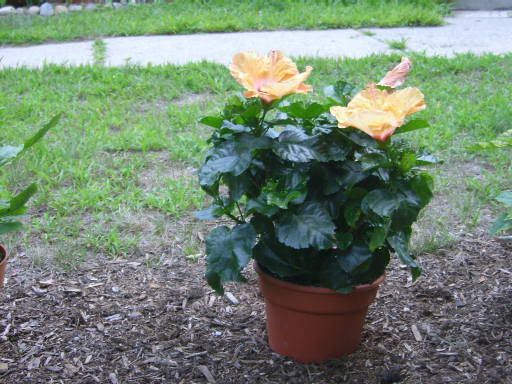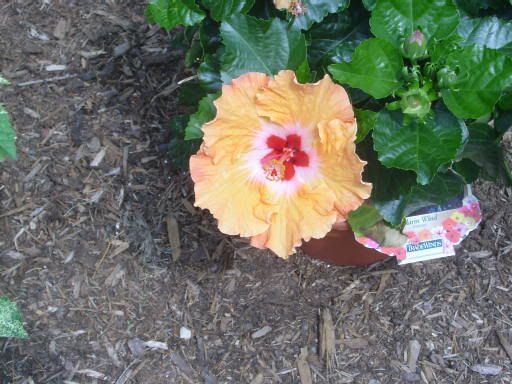 Fran