WS Pics July 25th.
littleonefb
(zone 5, MA)
July 25, 2007
These are some new pics from my garden beds today.
Fran
4 o'clocks broken colors growing in 12 inch pot. Beautiful flowers but very little scent unless your nose is right in the flowers.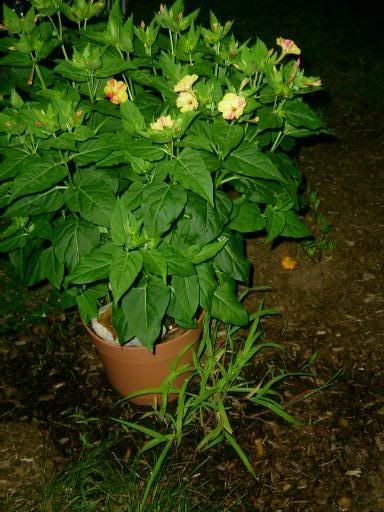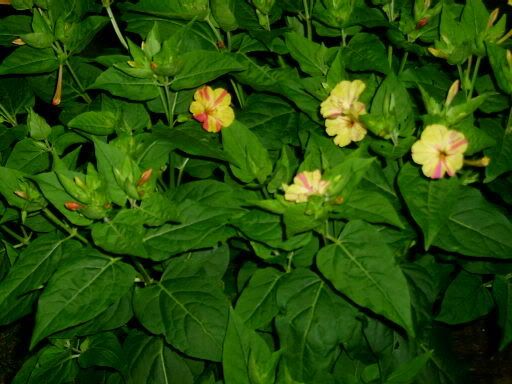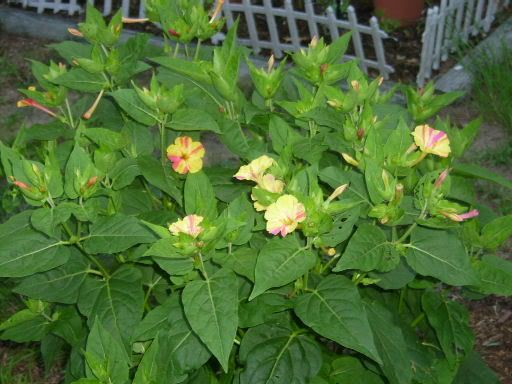 This was a surprise find on one of the plants. these 3 blooms are growing on the same stem. double checked and triple checked as I was so surprised to see the big difference in one of the blooms.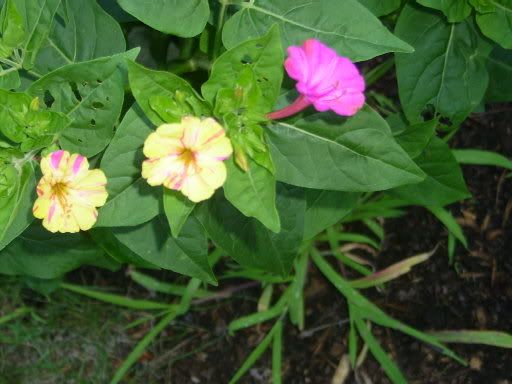 2 pics of my whiskey barrel. Datura, 3 kinds of cosmos and 4 different painted tongue.
Dahlia unwin
Birdbath 3 weeks ago. dumped those 1 1/2 inch and 2 inch tall petunias in it. Tired of waiting for them to get larger first.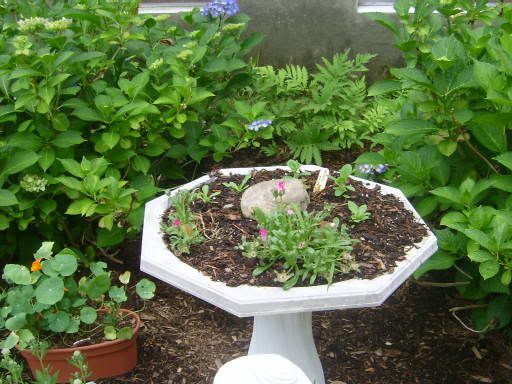 Remind me not to wait next year, please. This was last weeks photo I didn't get around to posting. The petunias are now 6 inches tall and blooming.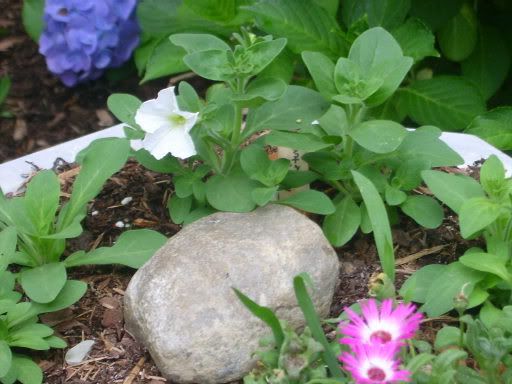 This was taken today.
Dahlia figaro. This has been blooming like this with just one flower on a very small plant for a week.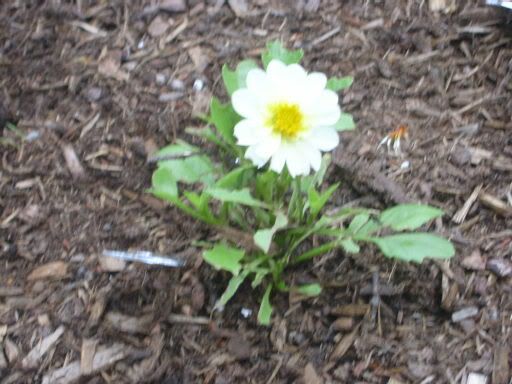 Balsam impatiens, was supposed to be dark pink. 4 plants are dark pink and this one is blooming a sort of plum/purple color with a paler plum color. Picture doesn't do it justice.