Morning glory photos
littleonefb
August 26, 2006
Morning glory Blue Silk
This is an early morning pic of morning glory blue silk before the afternoon sun starts to fade the color turning it to shades of lavender. Just love it.
Fran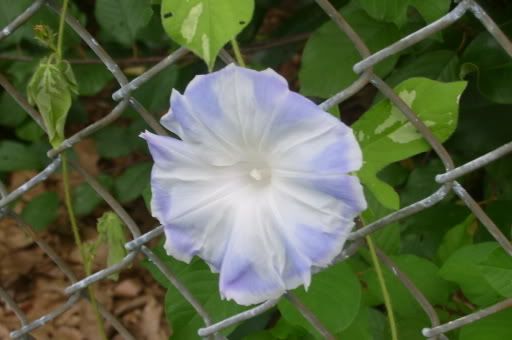 Morning Glory Blue silk, late in the day
Took this pic at 3pm , still fully open but the color was starting to change somewhat. By 6pm it will turn a faint lavender and still be open.
Japanese morning glory grey lady
Grey Lady morning glory. New to me this year and a very unique color. The pic shows it as more white, but it has a greyish tinge to it, with a bit of pinkish tinge as well later in the day. Flower is about 6 inches and is staying open till almost dusk. I really like the unique color and look of this one.
Fran
Morning glory Joyce Cobb
Not the best photo, but. Smaller size flower, but she makes up for it with how pretty she is. Typical small hear shaped leaves. I'm keeping this one too.
Morning Glory red star. Medium size flower, lasts most of the day. Keeping this one too.
Fran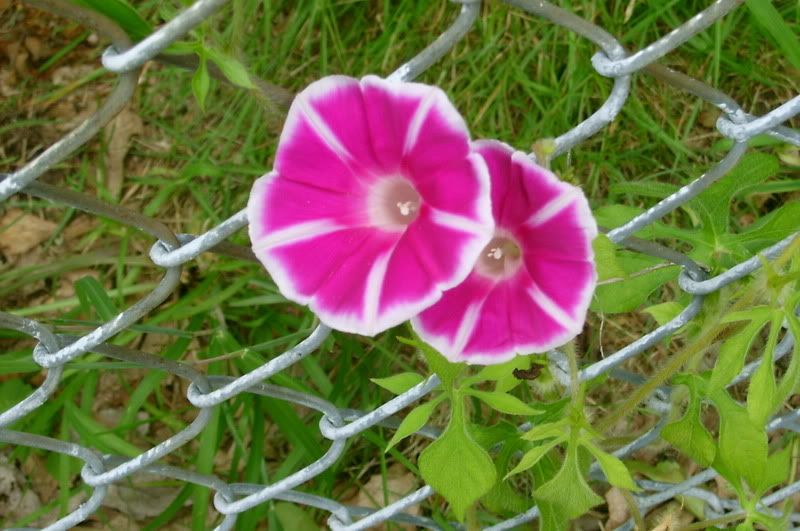 Morning glory Mt Fugi Purple
A large flower, is deep purple, the pic doesn't show the color as deep purple. Stays open most of the day in full sun, on cloudy days or part sun it stays open almost till dark.
Will post more morning glory photos as they bloom. All of these are keepers for me.
Fran